OptiMate CABLE O-07
MSRP $6.95
Adapter, battery lead, KET to SAE
KET to SAE battery lead adapter Includes weatherproof sealing cap
Industry standard durability – Built to last!
Perfect for use in the harshest environments, Low temperature use -40°C/-40°F – Remains Flexible!

Video
More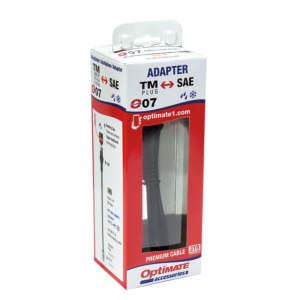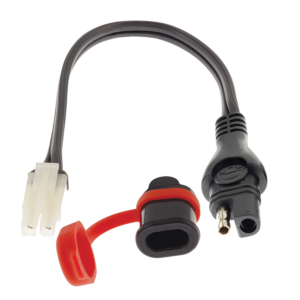 BUY
MSRP = Manufacturer Recommended Retail Pricing. Price in EURO and GBP include VAT of 20%. VAT in your region may differ. Price in USD and CAD do not include sales tax.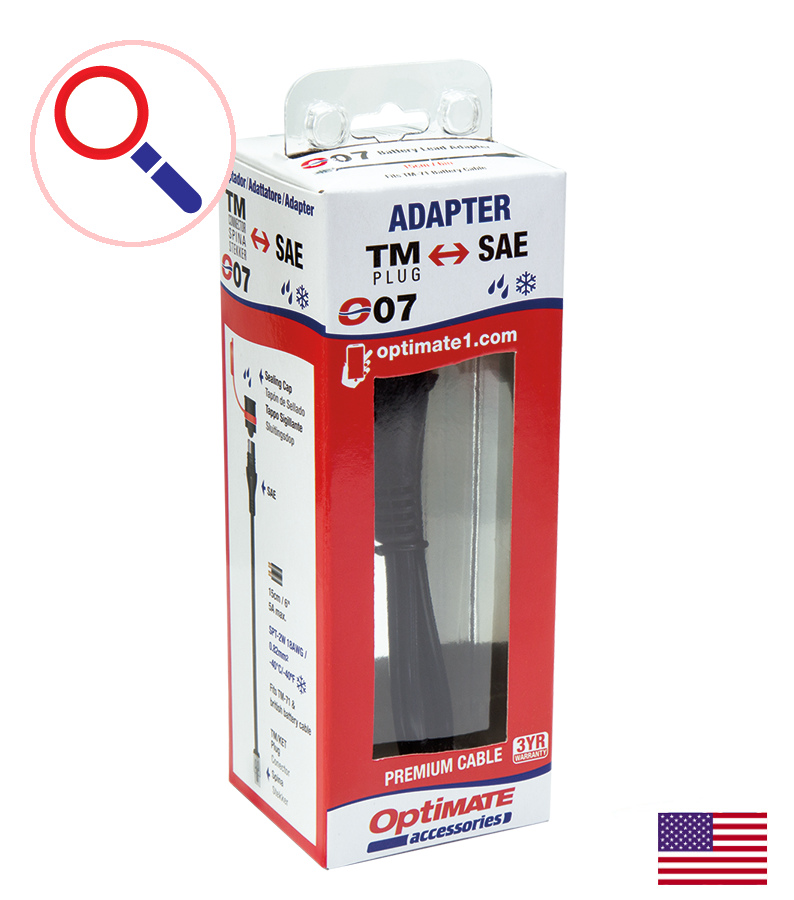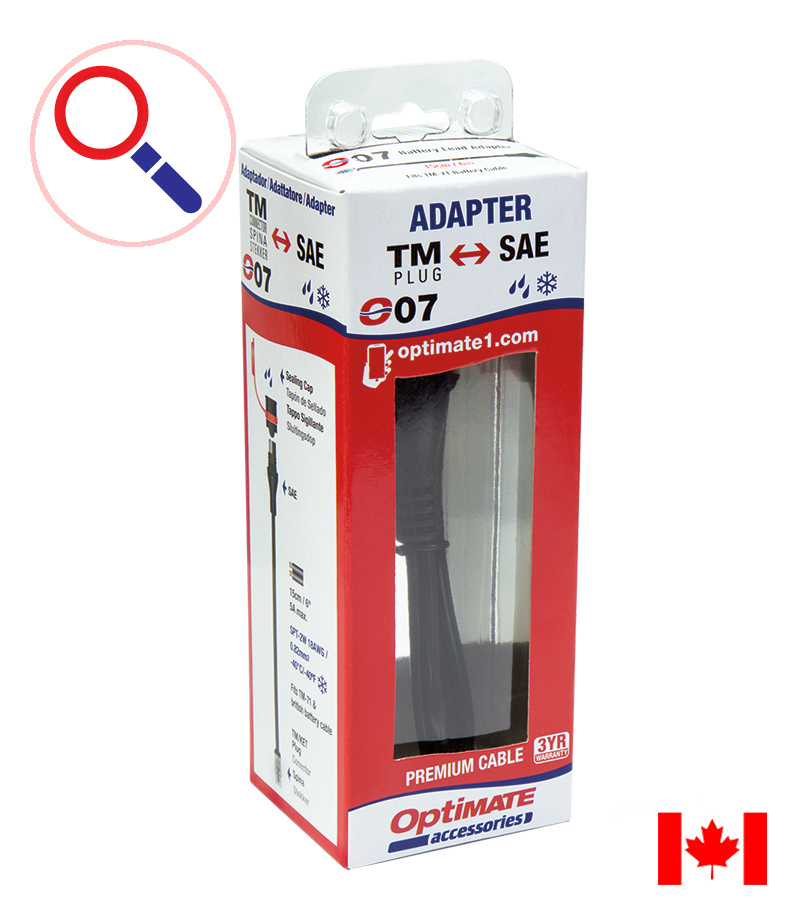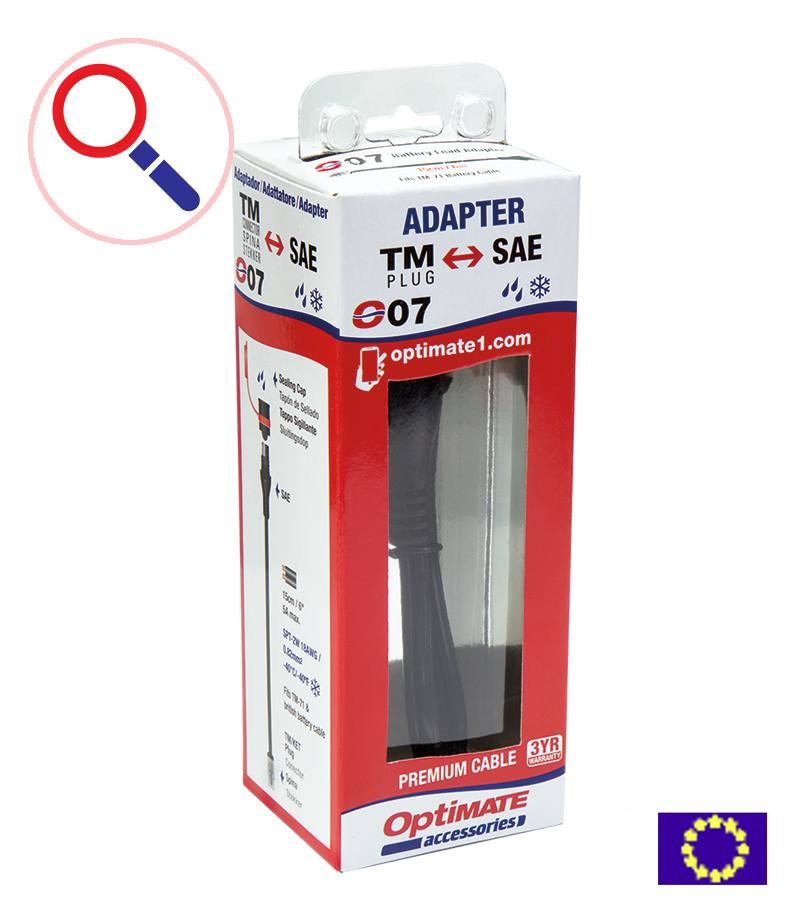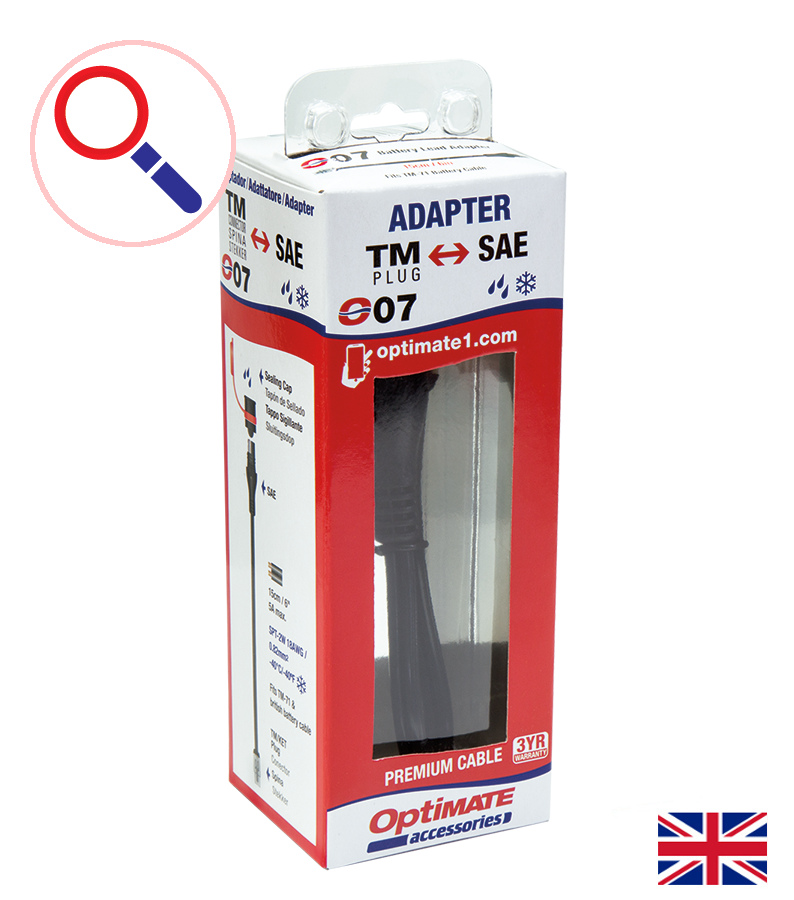 Specifications
Convert your older TecMate or British charger battery cable to SAE connector with weather protected sleeve and cap.
LENGTH: 6″/15cm
CONNECTORS: SAE to KET/TM plug
CABLE RATING: 18AWG (0.82mm2) SPT-2W
USE: -40°C/-40°F very low temperature, cable remains flexible in 'below freezing' temperatures.
STYLE: Includes rubber cap and seal for OptiMATE SAE connector.
WARRANTY: 3-year limited replacement warranty