OptiMATE CABLE O-15
MSRP €16.95
Y-Splitter, SAE IN auf 2 x SAE OUT
Verdoppeln Sie Ihre SAE-Anschlüsse
Mit drei witterungsbeständigen Dichtungen 
Langlebigkeit nach Industriestandard – Hält ewig!
Bei niedrigen Temperaturen einsetzbar -20°C/-4°F – Bleibt flexibel!

Mehr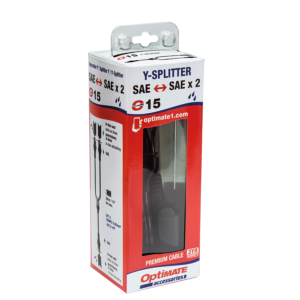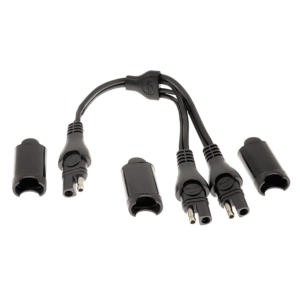 Video
Balt verfügbarEntdecken Sie unserem YouTube-Kanal für alle unsere Videos
Kaufen
MSRP = Manufacturer Recommended Retail Pricing. Price in EURO and GBP include VAT of 20%. VAT in your region may differ. Price in USD and CAD do not include sales tax.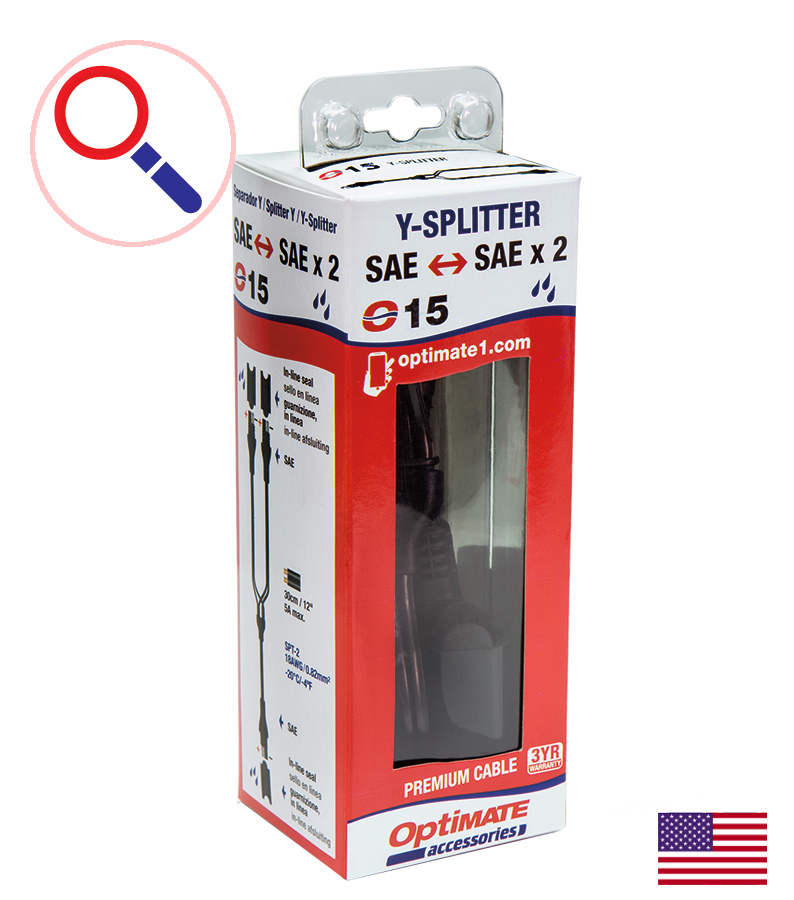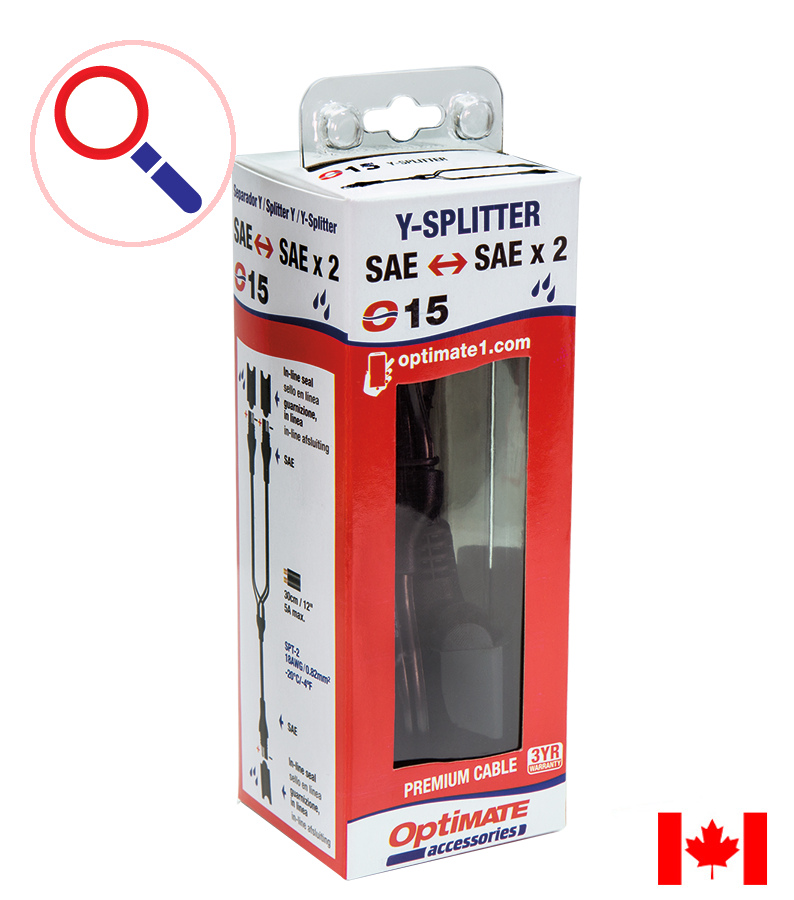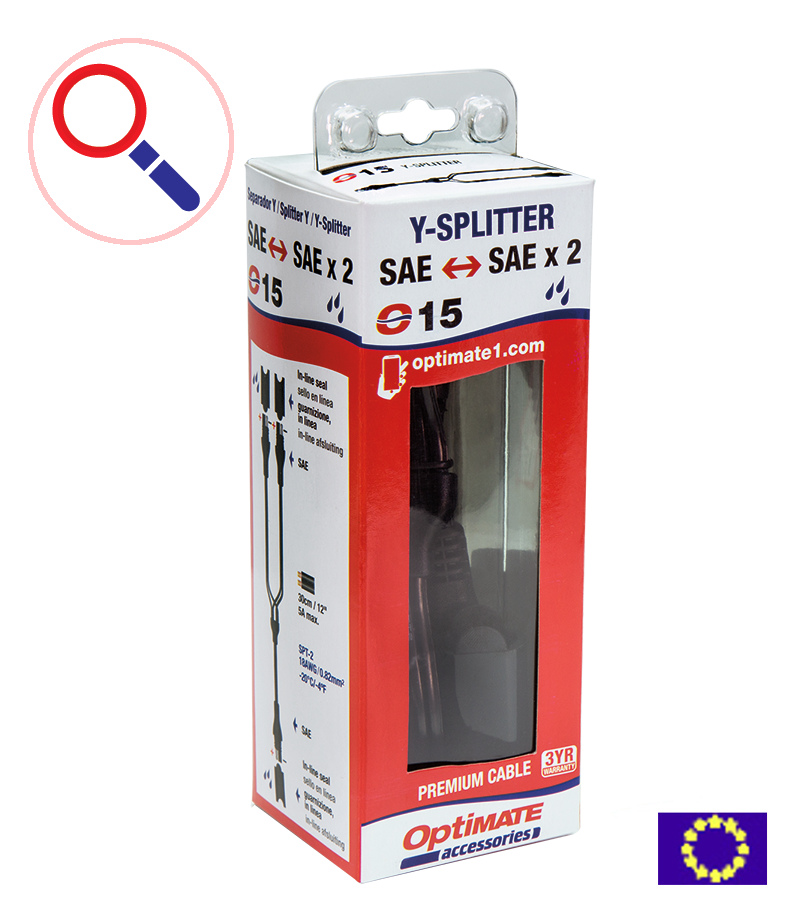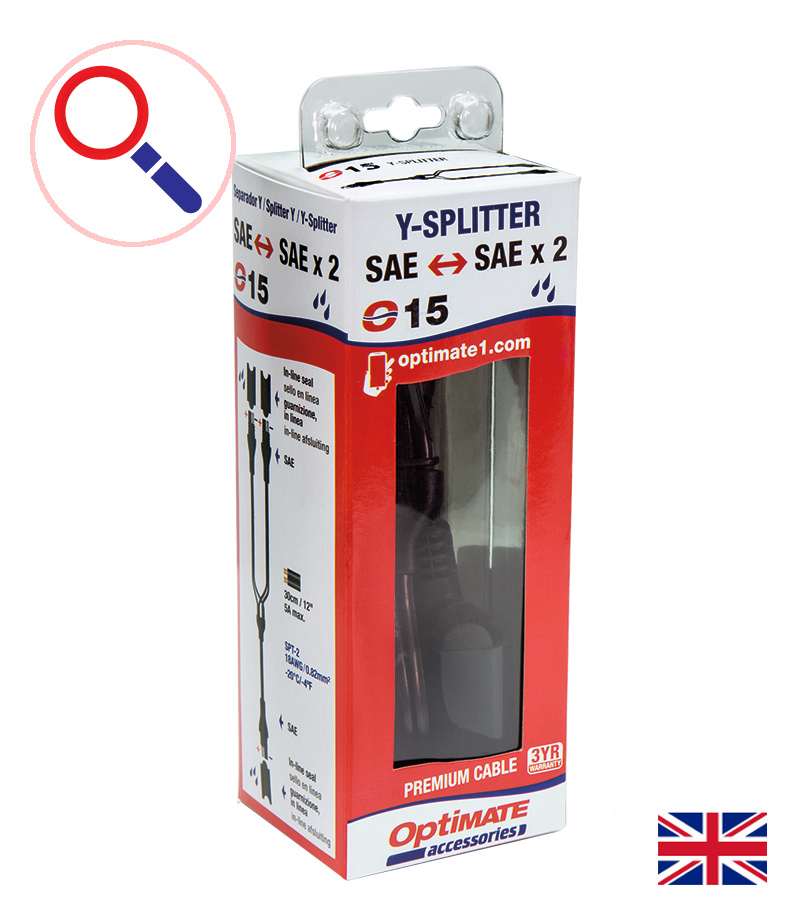 Spezifikationen
Verzweigen Ihrer permanenten Batteriezuleitung, Schaffung von SAE-Ausgängen.
Länge=12″/30cm
2-poliger SAE-Anschluss nach Industriestandard.
max. Kabelwerte: 5 Amp
-20°C/-4°F Einsatz bei sehr niedrigen Temperaturen
Mit Leitungsdichtungen und Dichtungsendkappen für OptiMATE Schwerlast-SAE-Anschlüsse. Hochwertiges Kabel, von TecMate entwickelt. 3 Jahre eingeschränkte Garantie.