OptiMATE CABLE O-15
MSRP €22.49
Répartiteur en Y, SAE IN vers 2 x SAE OUT
Doublez vos connexions SAE
Inclut trois manchons résistants aux intempéries 
Durabilité aux normes industrielles – Conçu pour durer !
Utilisation basse température -20 °C/-4 °F – Reste Flexible ! 

De plus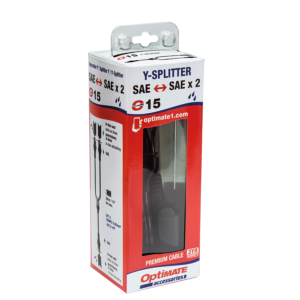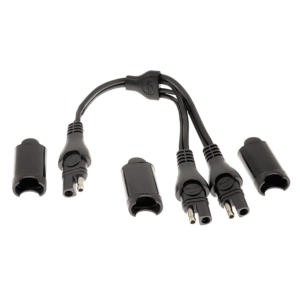 Video
Bientôt disponibleDécouvrez notre chaîne YouTube pour toutes nos vidéos
Achat
MSRP = Manufacturer Recommended Retail Pricing. Price in EURO and GBP include VAT of 20%. VAT in your region may differ. Price in USD and CAD do not include sales tax.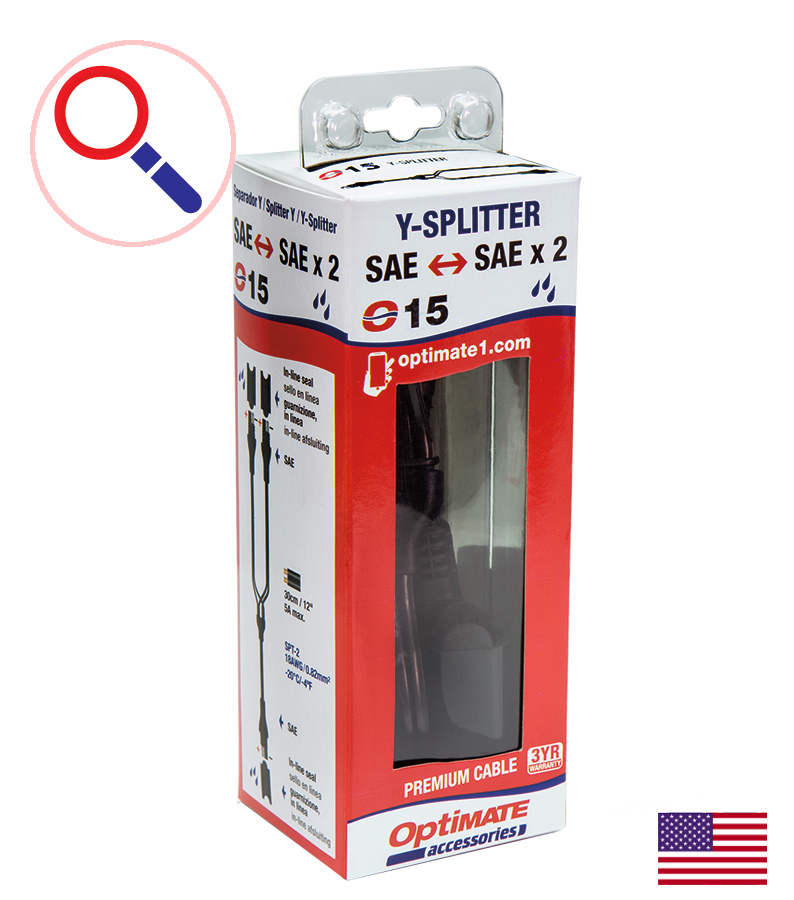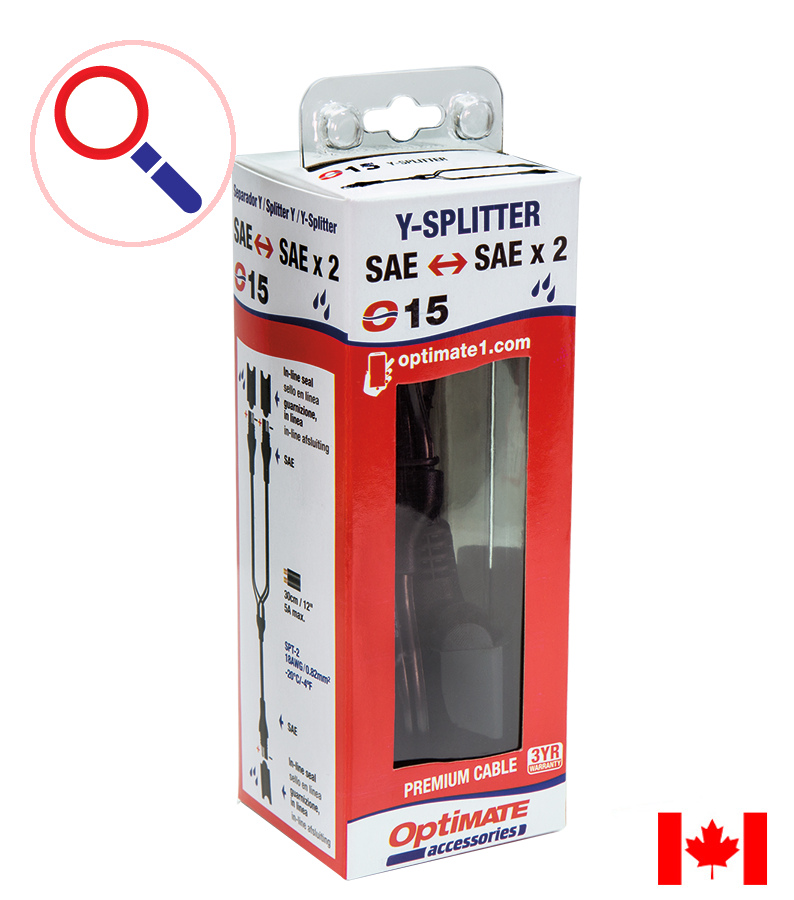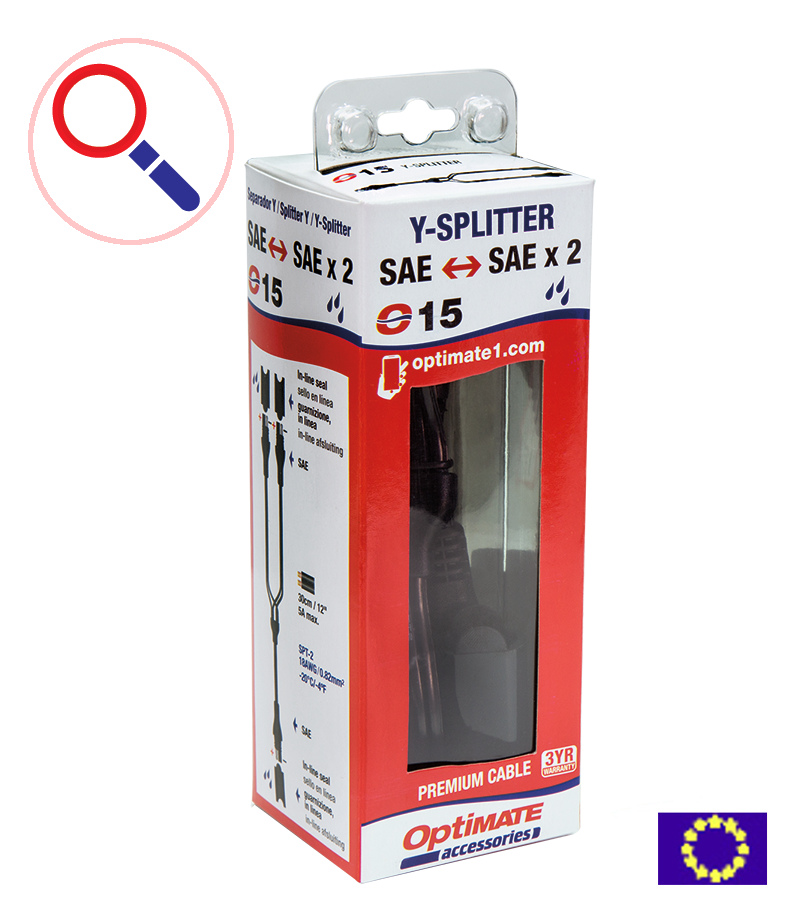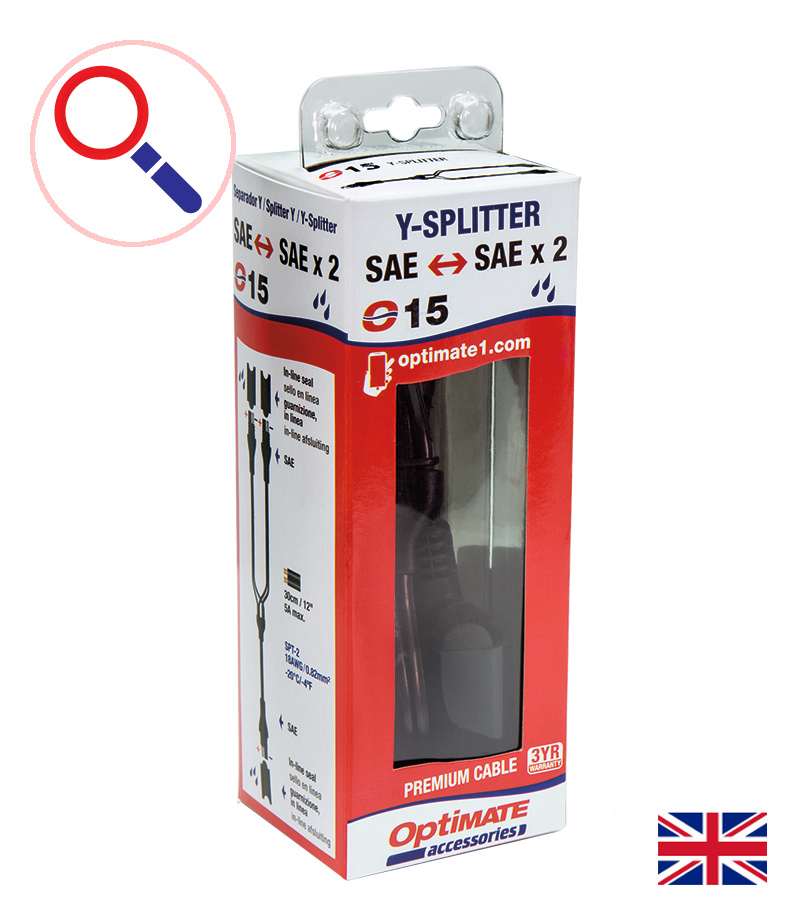 Characteristics
Répartissez le courant de votre câble de batterie permanent en créant deux sorties SAE.
Longueur = 30 cm.
Connecteurs 2 pôles SAE conformes aux normes industrielles.
Capacité nominale max. du câble : 5 A.
-20 °C utilisation à basse température.
Inclut des manchons en caoutchouc en ligne et des bouchons d'extrémité pour les connecteurs SAE haute résistance OptiMATE. Câble haut de gamme conçu par TecMate. Garantie limitée de 3 ans.