OptiMATE CABLE O-15
MSRP $13.95
Splitter a Y, da ingresso SAE a due uscite SAE
Raddoppiate i vostri collegamenti SAE
Include tre guarnizioni resistenti alle intemperie  
Durata standard del settore – Costruito per durare!
Adatto per l'uso a basse temperature -20 °C – Rimane flessibile!

Più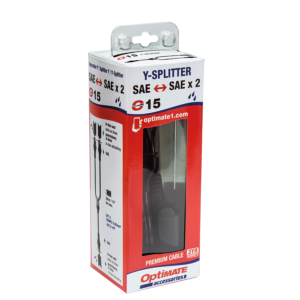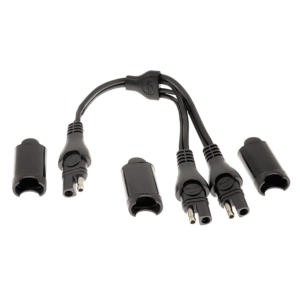 Video
Prossimamente.Dai un'occhiata al nostro canale YouTube per tutti i nostri video.
Acquistare
MSRP = Manufacturer Recommended Retail Pricing. Price in EURO and GBP include VAT of 20%. VAT in your region may differ. Price in USD and CAD do not include sales tax.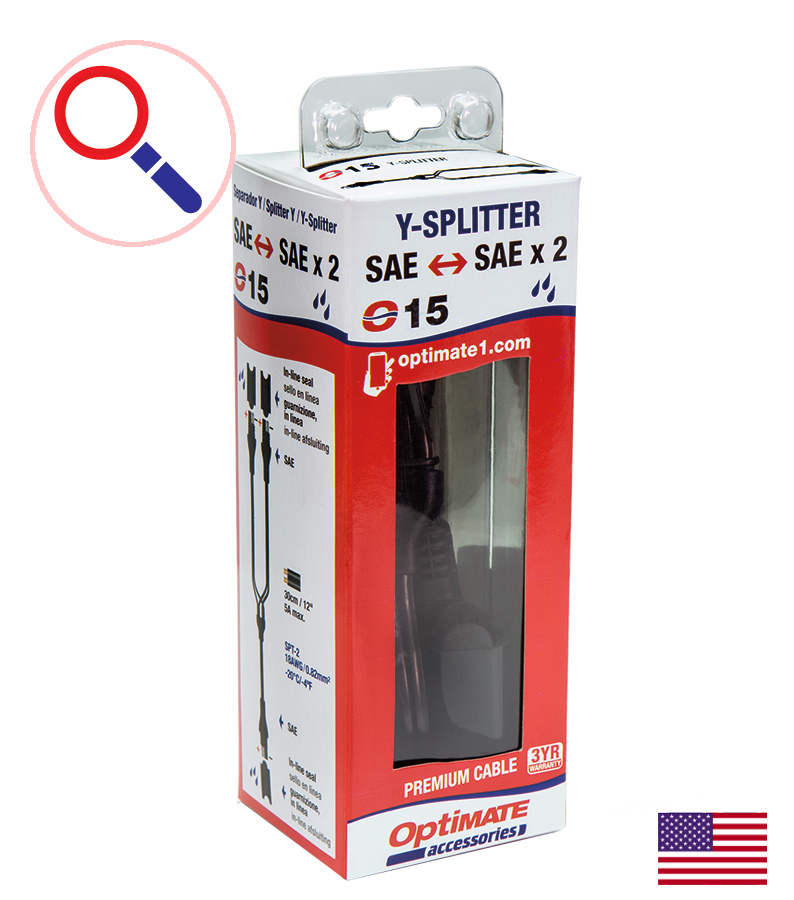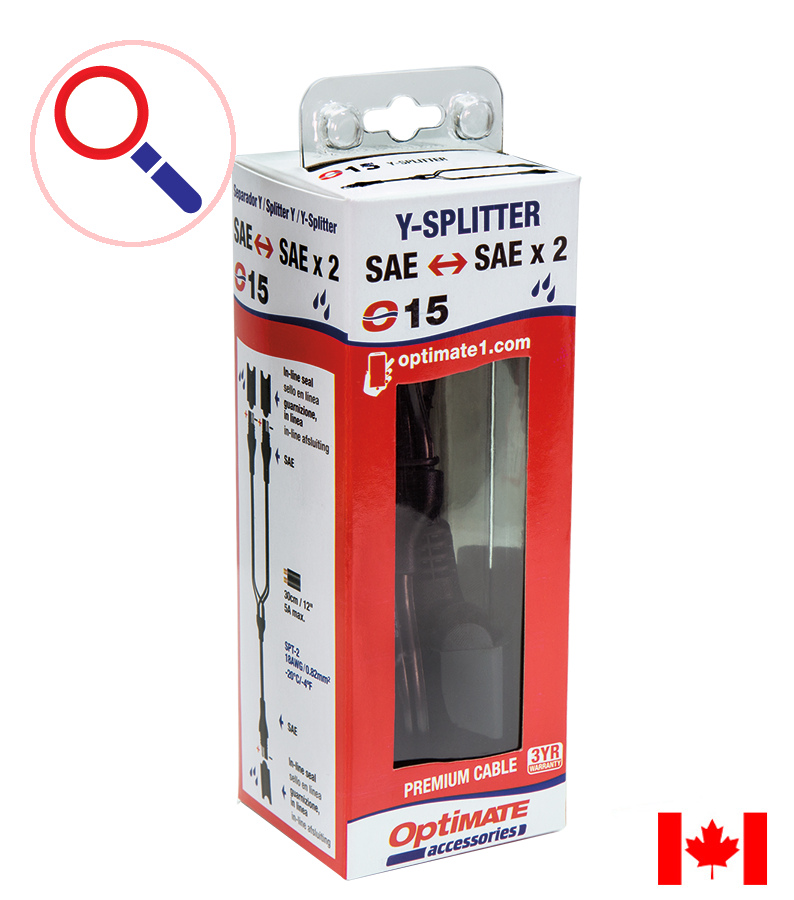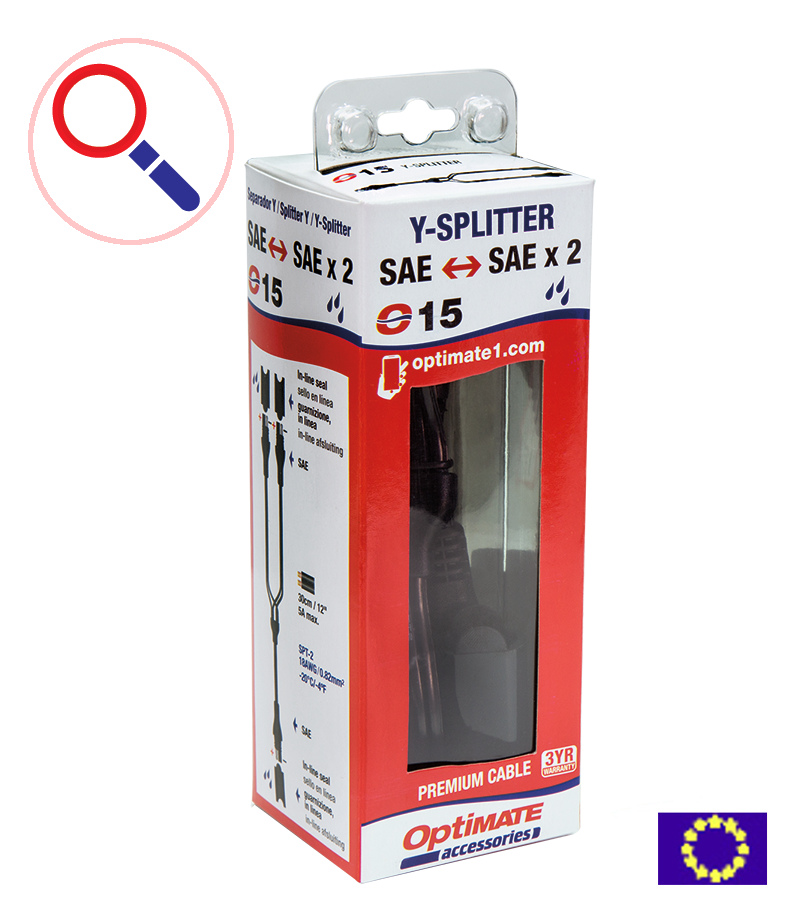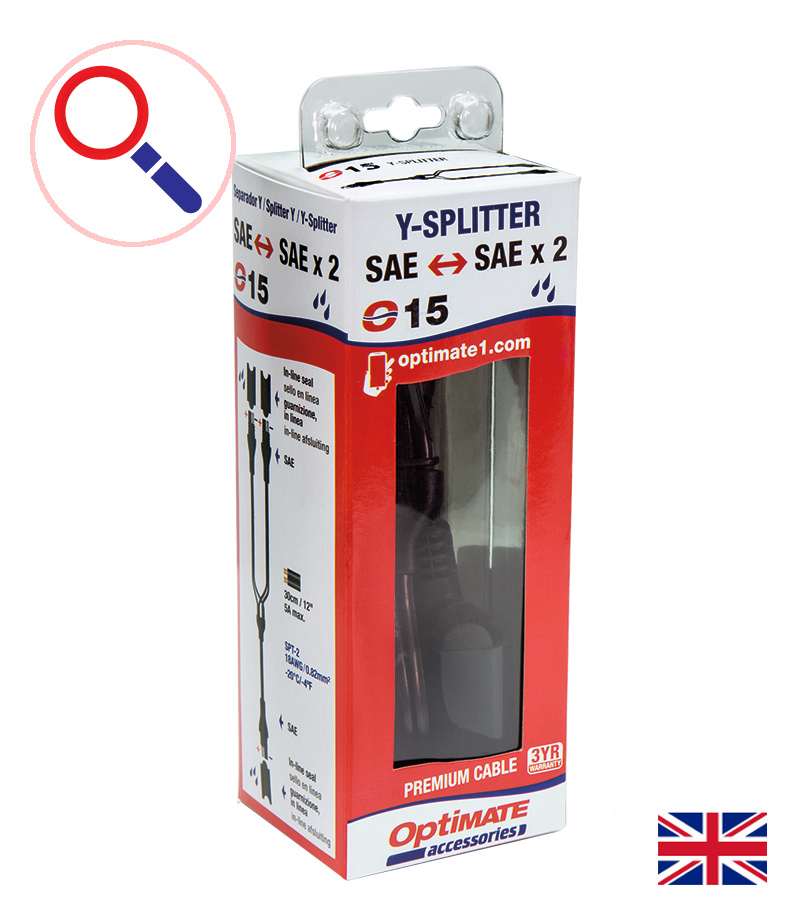 Specificazioni
Distribuzione di potenza con ripartizione dal collegamento permanente per batteria, creazione 2 prese SAE.
Lunghezza= 30 cm
connettori SAE a 2 poli standard
massima corrente nominale: 5 A
bassa temperatura di esercizio -20 °C
Include guarnizioni in gomma in linea e con tappo per connettori per uso intensivo SAE OptiMATE. Cavo di prima qualità progettato da TecMate. Garanzia limitata di 3 anni.