OptiMate LED O-120
MSRP $15.95
Vehicle charge system tester with 6-LED emergency 12V flashlight, SAE, weatherproof.
Emergency flashlight that runs off SAE connection
6 Bright LED's – Perfect for roadside emergencies
Monitor your charging system; Green indicates healthy, Red indicates problem
Sealed and weatherproof – perfect for outside use
Cable Length – 40″/100cm

More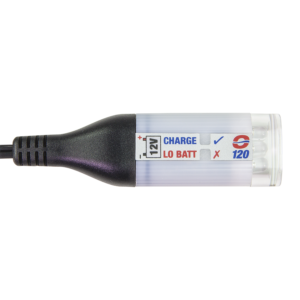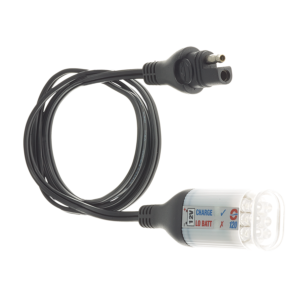 BUY
MSRP = Manufacturer Recommended Retail Pricing. Price in EURO and GBP include VAT of 20%. VAT in your region may differ. Price in USD and CAD do not include sales tax.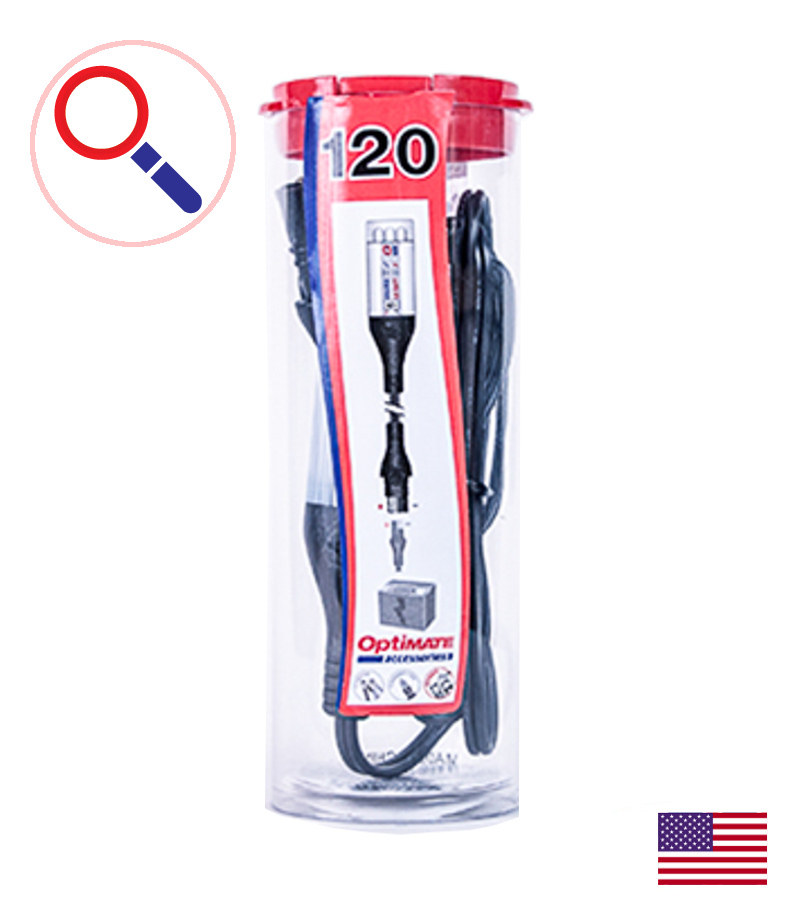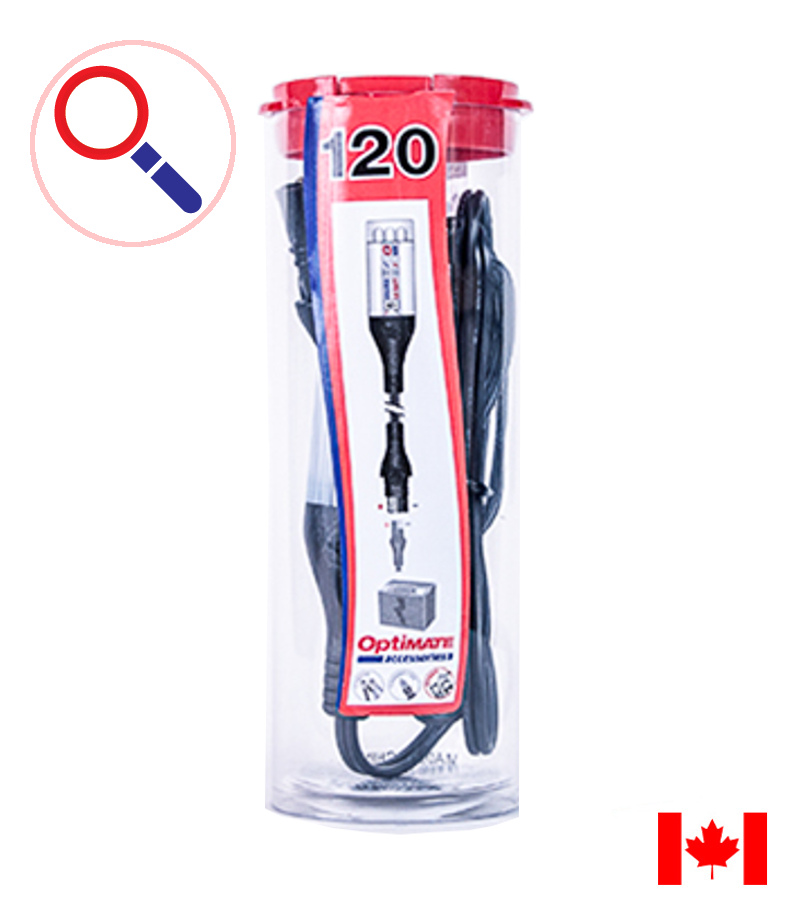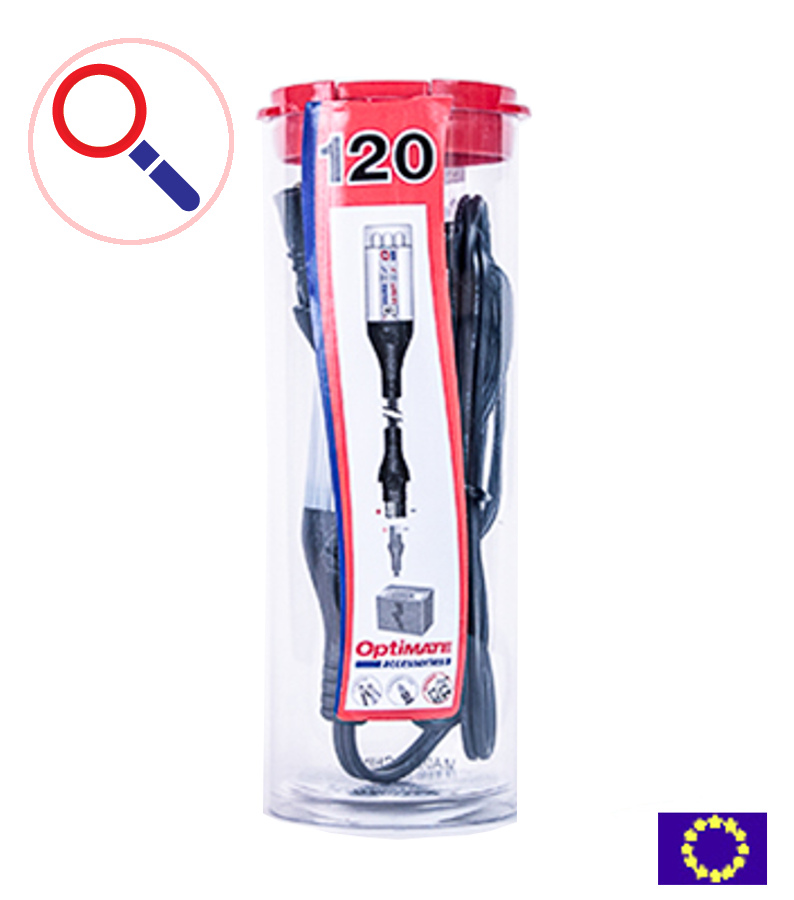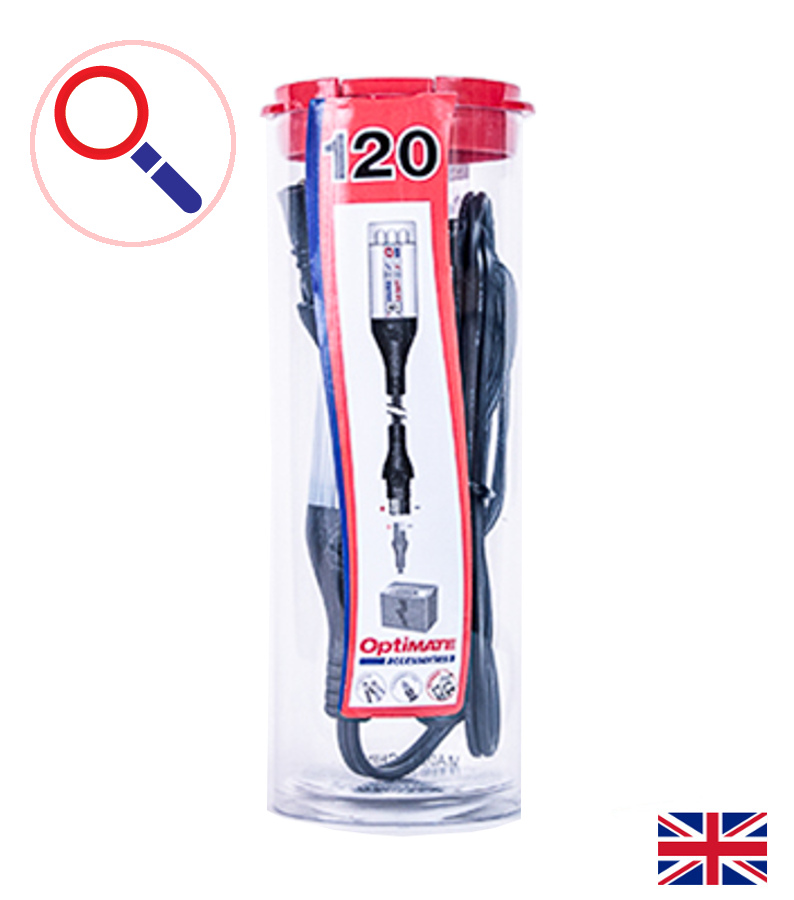 Specifications
Confirm if vehicle charging system is working or battery is charged & provide emergency roadside light, powered via your permanent battery lead or an an optional BIKE / AUTO socket accessory.
LENGTH: 40″ / 100cm.
BATTERY CONNECTOR (INPUT): 2-pin SAE
CHARGE CONNECTOR (OUTPUT): 6 bright LEDs
OPERATION:  2 automatic Modes – Battery charge level monitor (single LED blink mode) & 6 LED safety light
GREEN LED indicates:  vehicle charge voltage is 14V or higher
RED LED indicates:  battery voltage is less than 12.3V.
CABLE RATING: SPT-2W 16 AWG (1.32mm2)
FUSE: No fuse
USE: -40°C/-40°F very low temperature, remains flexible at 'below freezing' temperatures
STYLE: Fully enclosed electronic circuitry with 6 LEDs
WARRANTY: 3-year limited replacement warranty