OptiMate CABLE O-67
MSRP €29.49
Adapterset, 3 stuks, SAE naar DC 2.5 mm
Bevat alles wat u nodig hebt voor het transformeren van SAE naar DC2.5mm en vice versa – SAE naar DC2.5mm contact, plug of SAE naar SAE
Set bevat: Polariteit adapter, SAE – DC-contact en plugadapter
Lengte 12″/30cm
Industriële standaard duurzaamheid – Gebouwd om lang mee te gaan!
Perfect voor gebruik in de zwaarste omgevingen, Gebruik bij lage temperatuur -40°C/-40°F – Blijft flexibel!

Meer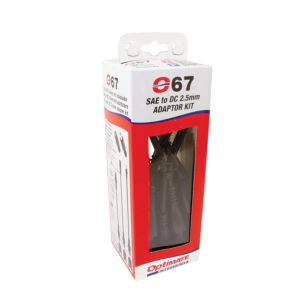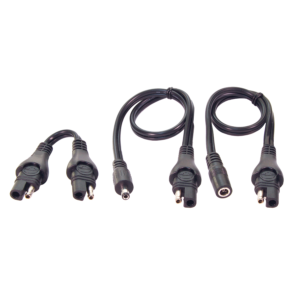 Video
Binnenkort beschikbaarBekijk ons YouTube-kanaal voor al onze video's
Koop
MSRP = Adviesprijs. Prijs in EUR en GBP is inclusief 20% btw. Btw in uw regio kan verschillen. Prijs in USD en CAD is exclusief omzetbelasting.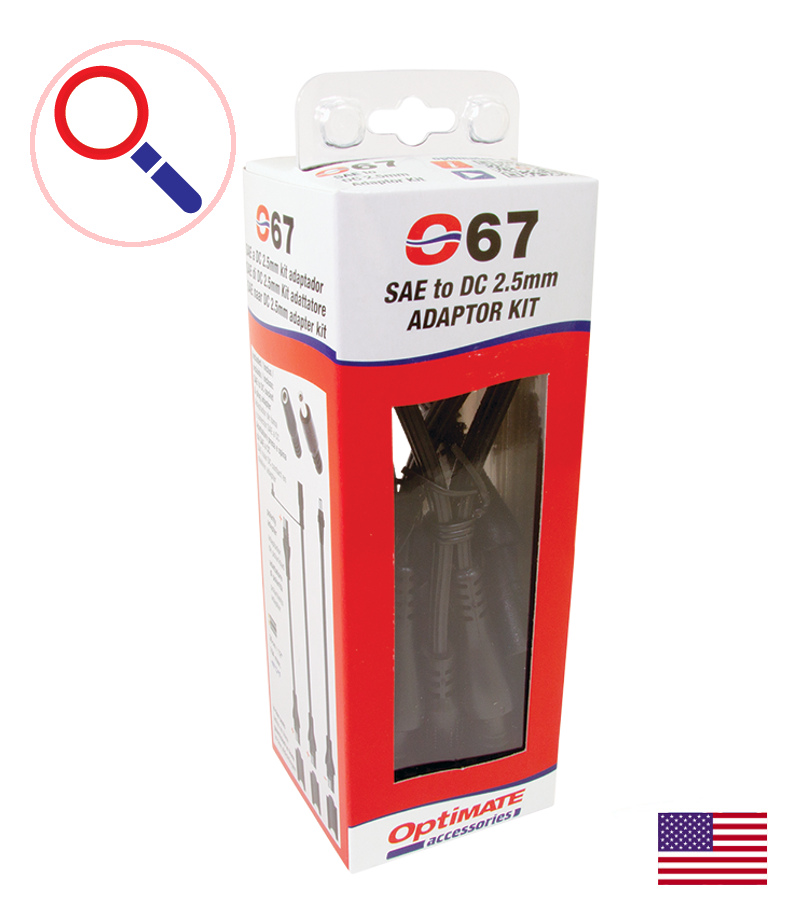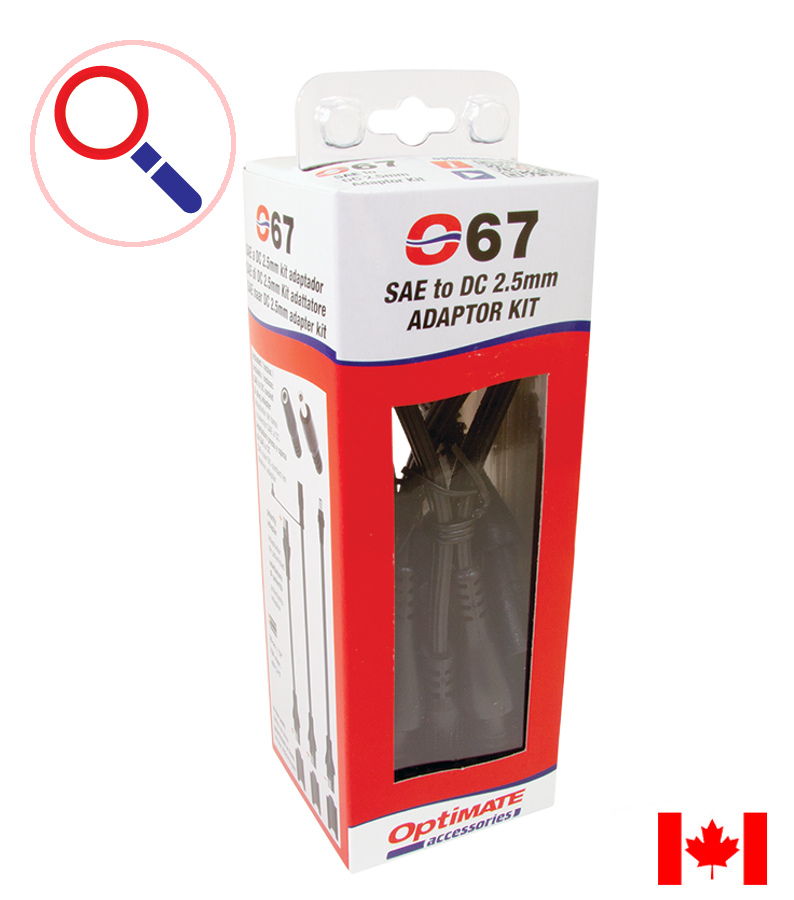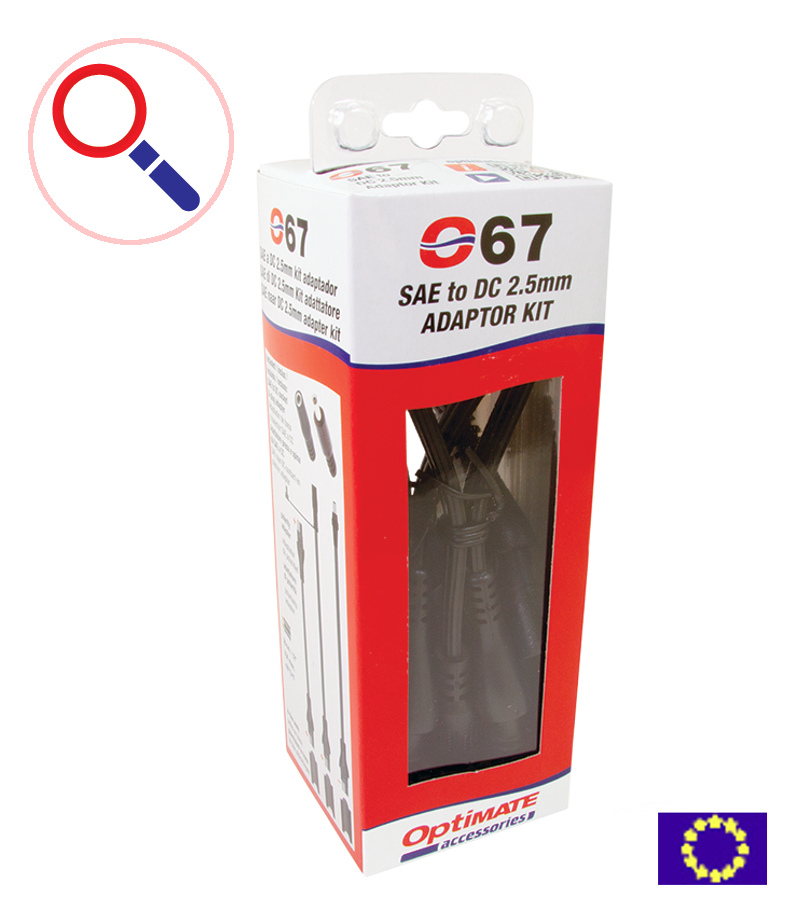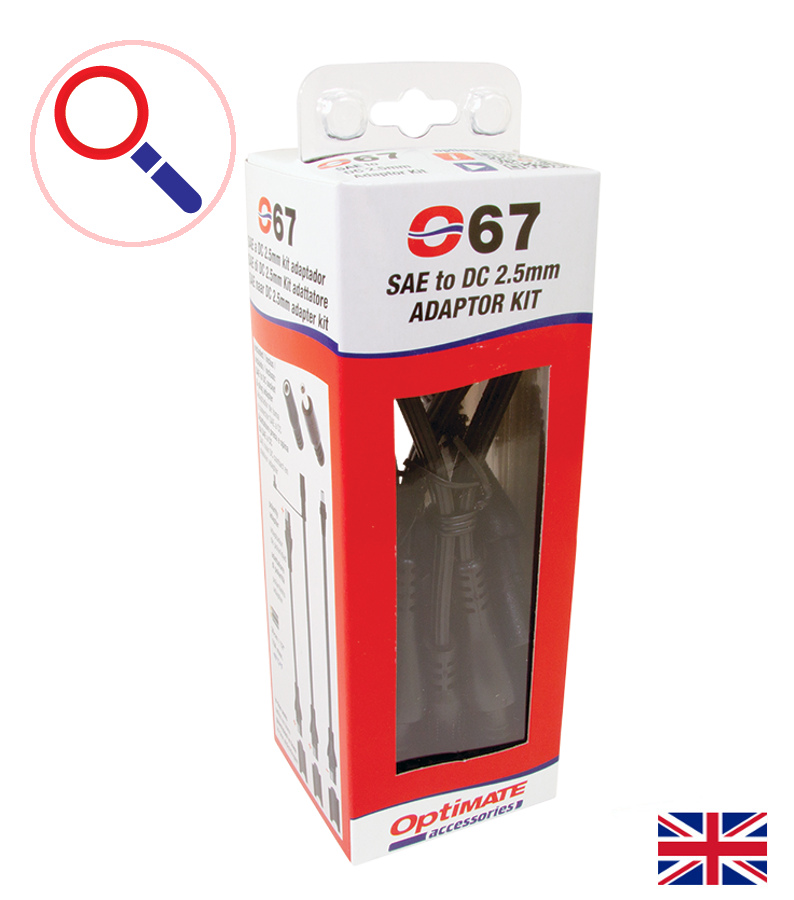 Specificaties
Inclusief adapter voor omvorming van SAE- naar gelijkstroomingang van 2,5 mm voor acculaadkabel, een adapter voor omvorming van SAE- naar gelijkstroomstekker van 2,5 mm voor acculader of elektrische accessoires en een O-27-polariteitsomzetter voor speciale gelijkstroomomvorming.
Lengte van elk: 12 inch/30 cm
2-pins-SAE-connector conform de industrienorm, met ingebouwde afdichting
Coaxiale gelijkstroomstekker en -ingang van 5,5×2,5 mm Ø met ingebouwde afdichting
Maximumkabelspanning: 10 Amp
Geschikt voor gebruik bij zeer lage temperaturen tot -40 °C/-40 °F, kabel blijft flexibel bij temperaturen tot "onder het vriespunt".
Hoogwaardige kabel ontworpen door TecMate. 3 jaar beperkte garantie.