OptiMate CABLE O-67F
MSRP €15.90
Universeel geschikt – Past op de O-01 accukabel of iedere SAE-accukabel.   
Bevat weerbestendige DC & SAE rubberen afdichtingl
Lengte 12″/30cm
Industriële standaard duurzaamheid – Gebouwd om lang mee te gaan!
Perfect voor gebruik in de zwaarste omgevingen, Gebruik bij lage temperatuur -40°C/-40°F – Blijft flexibel!

Meer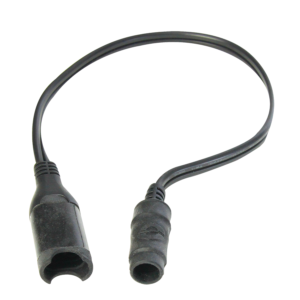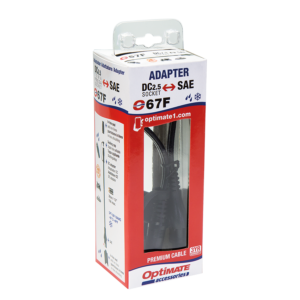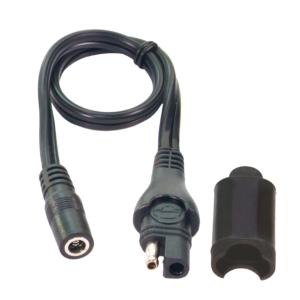 Video
Binnenkort beschikbaarBekijk ons YouTube-kanaal voor al onze video's
Koop
MSRP = Adviesprijs. Prijs in EUR en GBP is inclusief 20% btw. Btw in uw regio kan verschillen. Prijs in USD en CAD is exclusief omzetbelasting.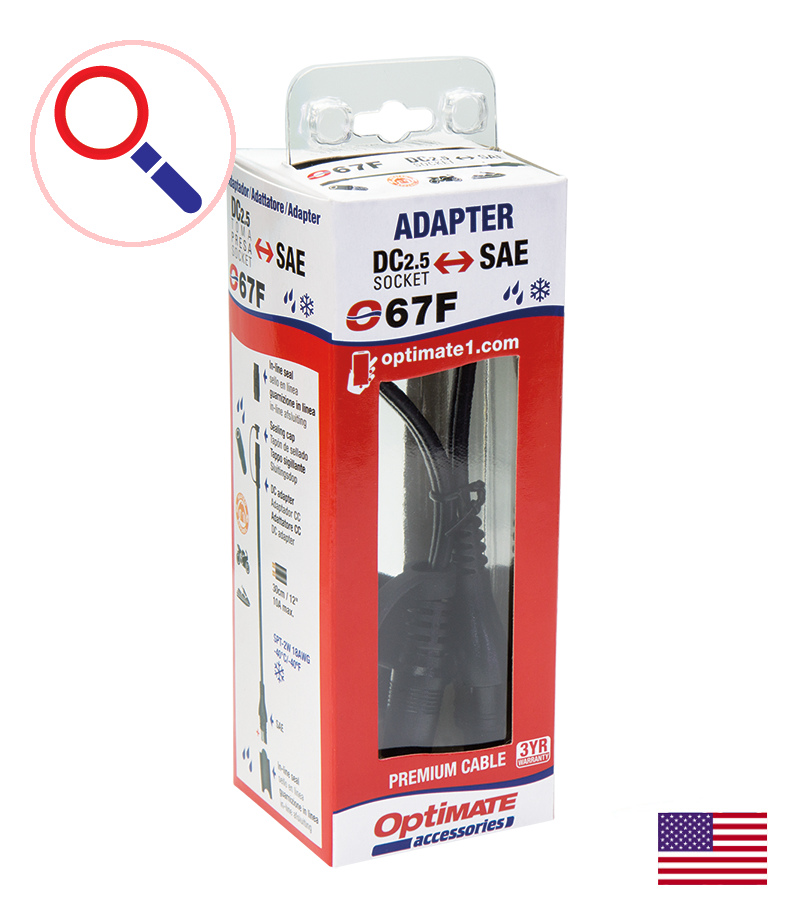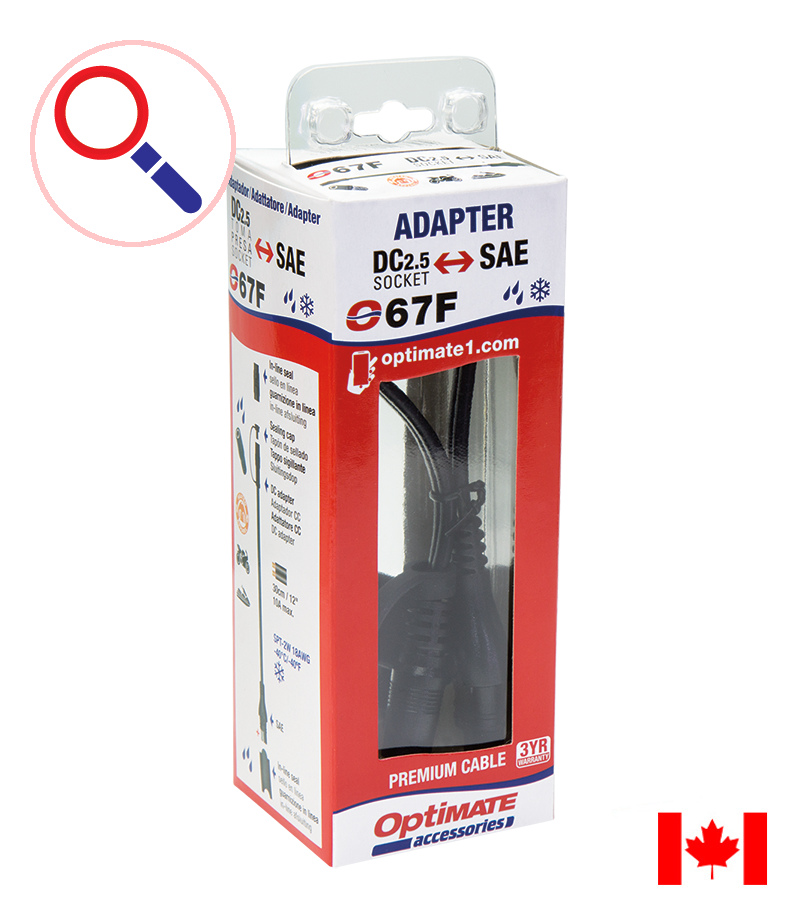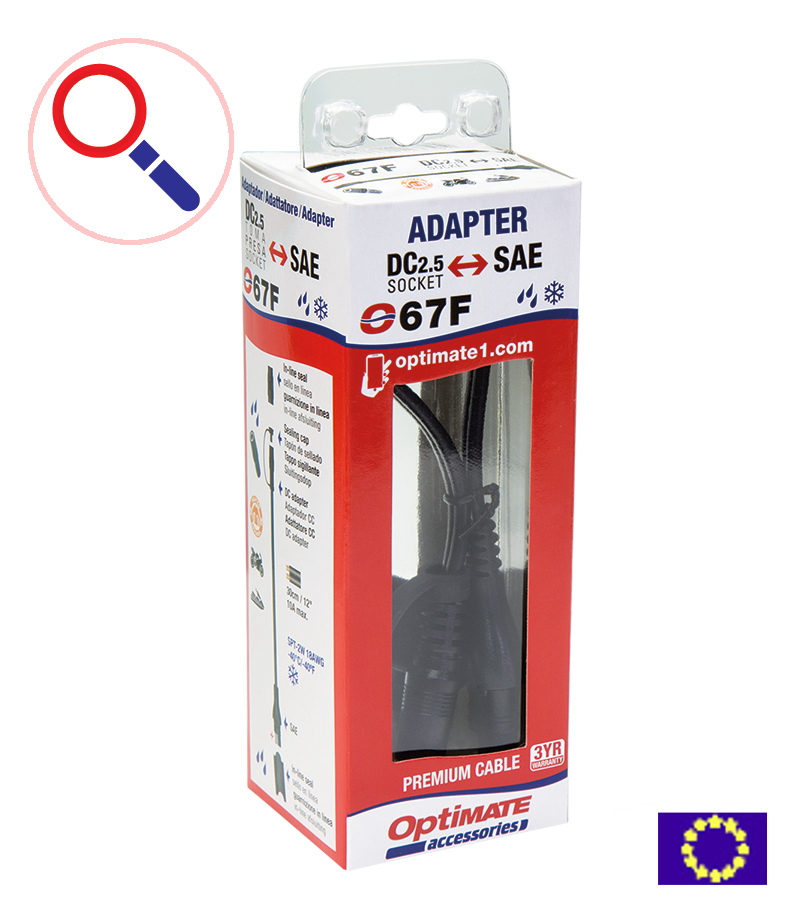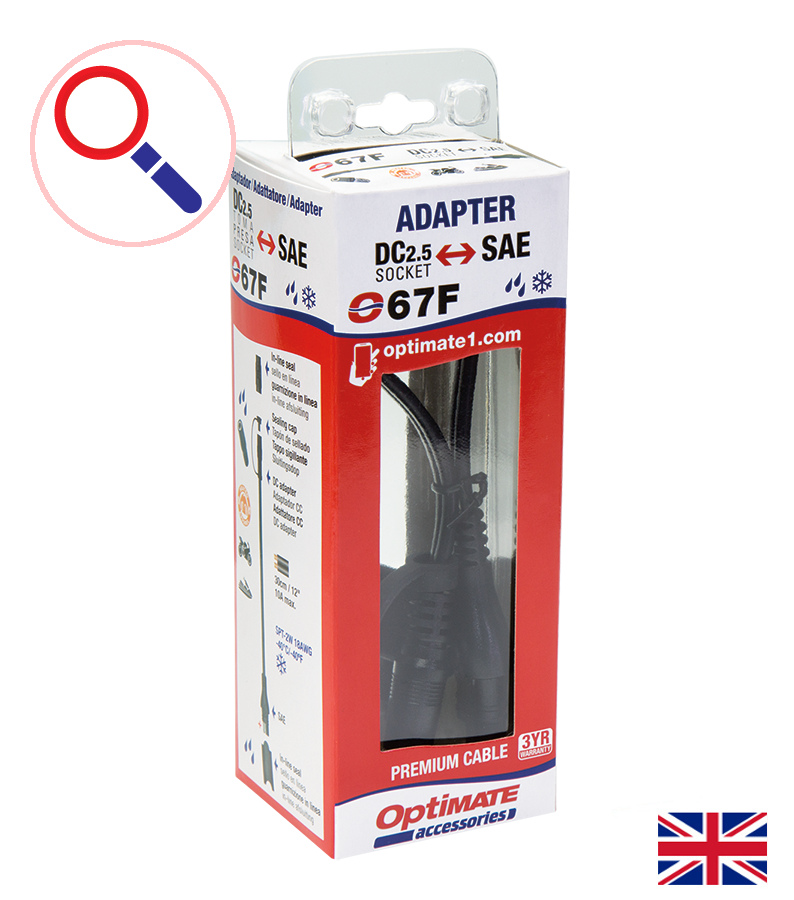 Specificaties
SAE naar DC2.5mm socket adapter voor verwarmde kledij die geleverd worden met een 2.5mm plug. Passend op onze O-01 accukabel of elke andere accukabel.
Lengte: 30cm / 12″
Geschikt voor gebruik bij zeer lage temperaturen tot -40 °C/-40 °F, kabel blijft flexibel bij temperaturen tot "onder het vriespunt".
Hoogwaardige kabel ontworpen door TecMate. 3 jaar beperkte garantie