OptiMate USB O-106
MSRP €33.95
3300mA USB-lader met dubbele uitgang, met AUTO-plug.
Verbindt met standaard Ø21-22mm / 7/8″ sigaret / 12V stopcontact – Borgbladveren komen overeen met vergrendelingssleuven in het contact. 
Laadt 2 x USB-apparaten met tot 3300ma stroom beschikbaar om te delen, of laadt 1 x USB-C apparaat snel. – De laadstroom past zich aan het aangesloten apparaat aan voor veilig opladen. 
Creëert een weerbestendige afdichting tegen ingevoerde USB-kabel, of 'rijveilige' dop beschermt de USB-poort wanneer niet in gebruik – Zorgenvrij telefoon, camera of GPS laden in ieder weer! 
Verlicht display – Vindt uw USB-poort gemakkelijk in de nacht!!

Meer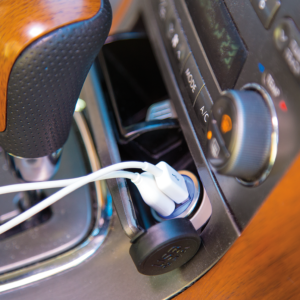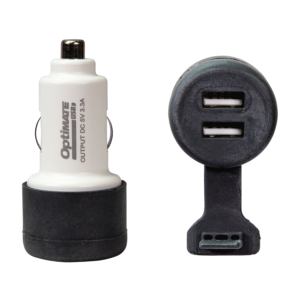 Video
Koop
MSRP = Adviesprijs. Prijs in EUR en GBP is inclusief 20% btw. Btw in uw regio kan verschillen. Prijs in USD en CAD is exclusief omzetbelasting.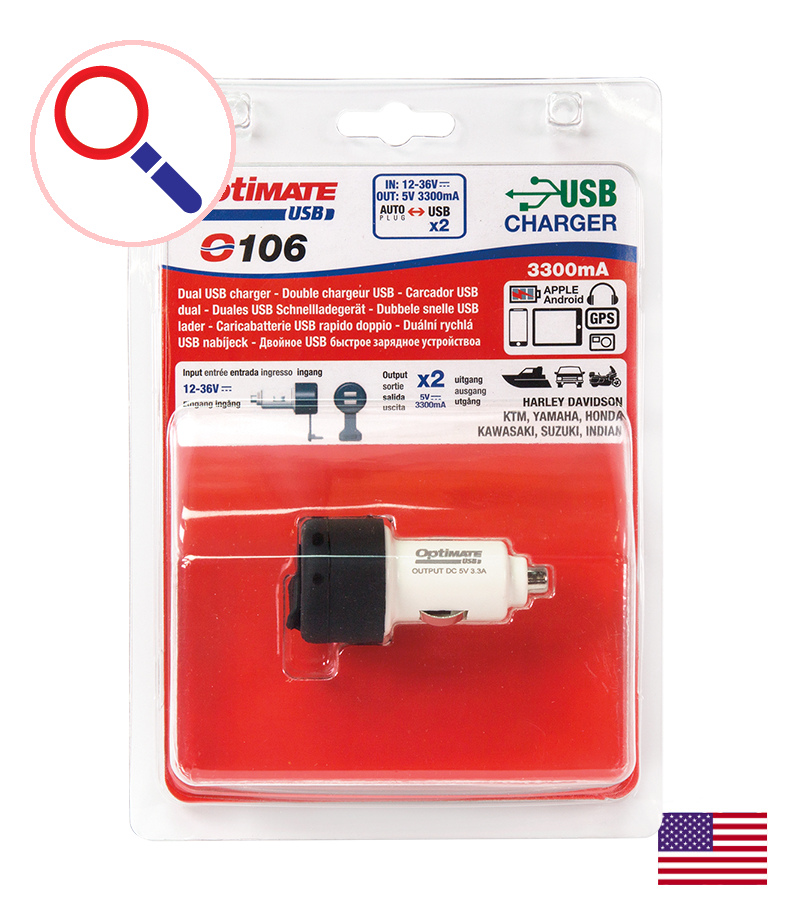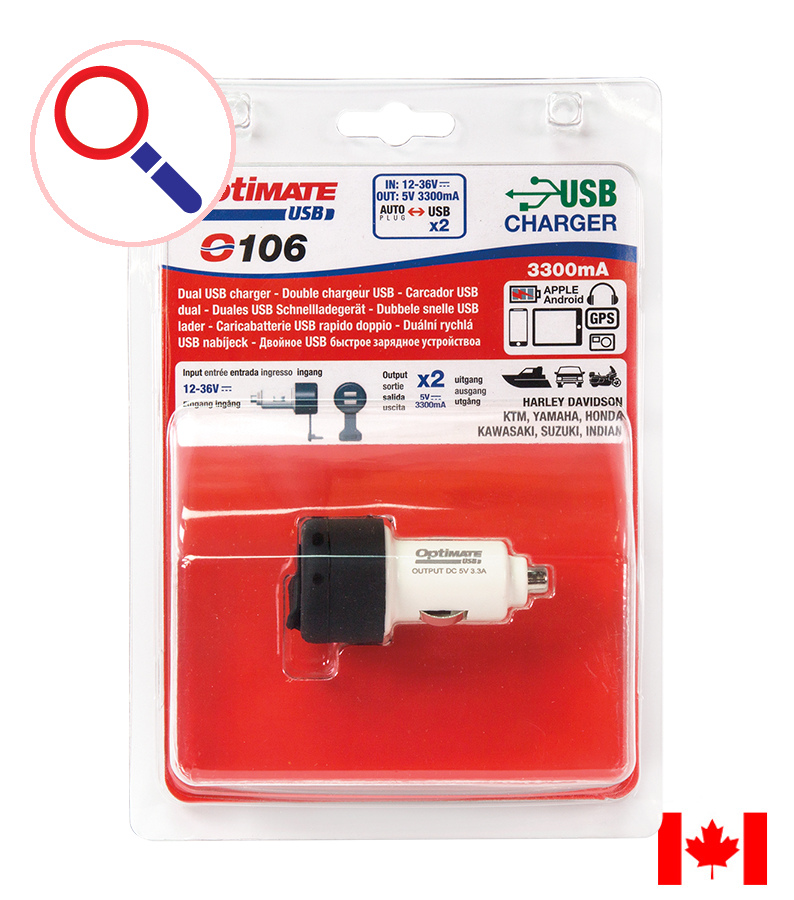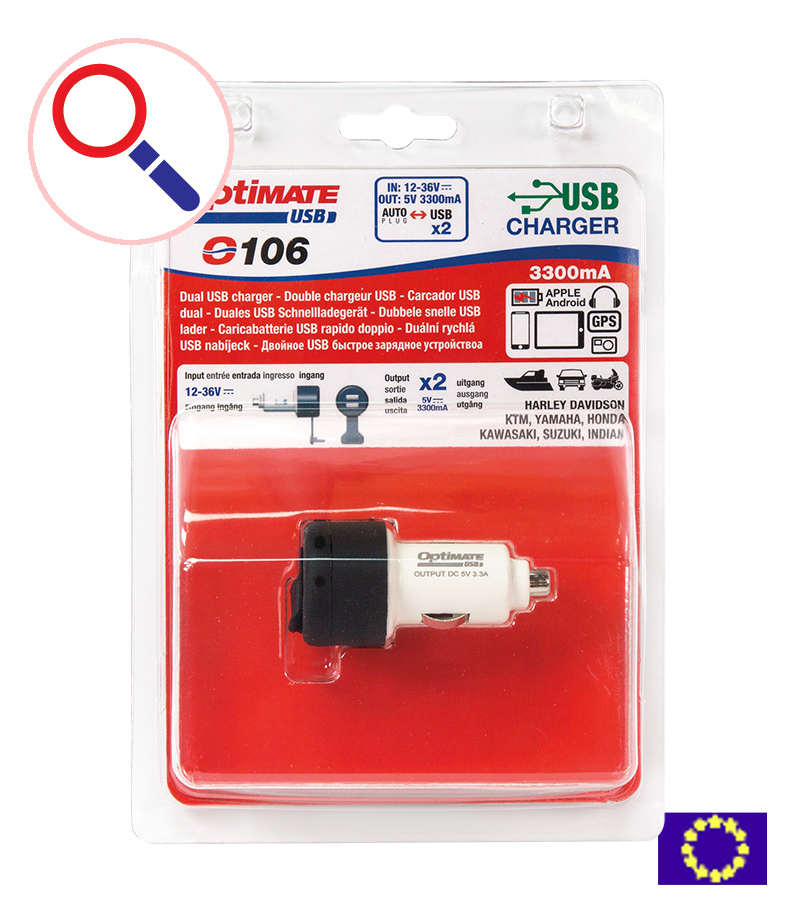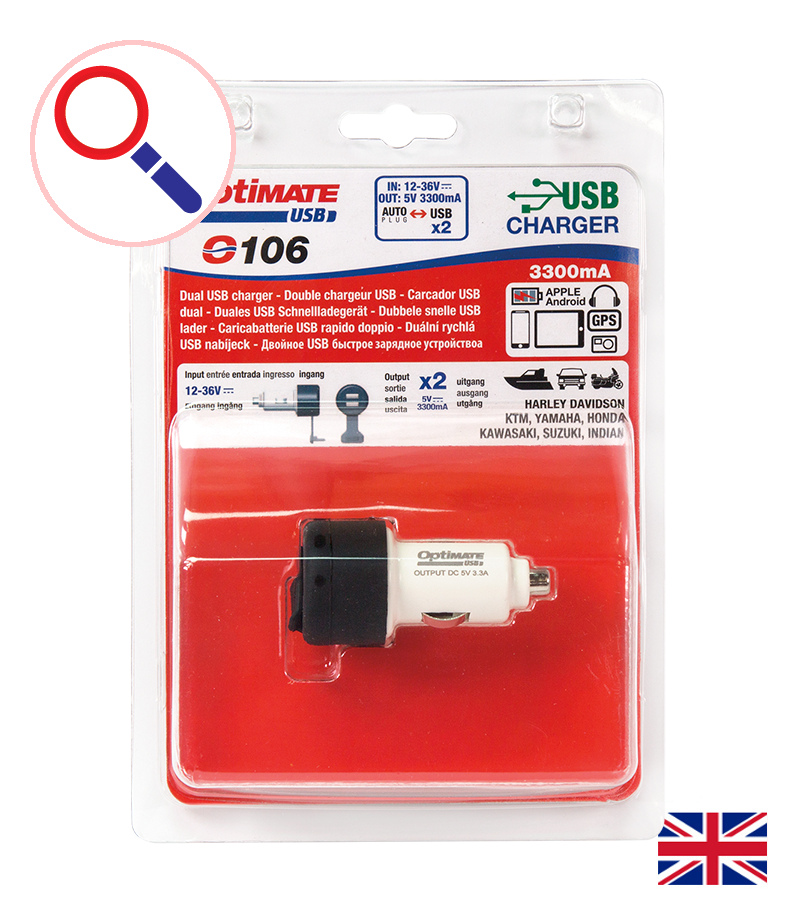 Specificaties
Laad 2 mobiele apparaten tegelijkertijd op. Laad een combinatie van uw telefoon, gps-systeem, camera of tablet snel op via uw standaard Ø21mm AUTO(cig) aansluiting.
CONNECTOR (INPUT): Ø21mm AUTO plug
CONNECTOR (OUTPUT): 2x USB
LAADKRACHT (AMP): 3300mA
WERKING:  vol-automatisch
STIJL: Volledig afgesloten electronische behuizing met een blauwe LED. Unieke afdichting met dop voor de USB-aansluiting. Elke willekeurige USB-kabel wordt bij inpluggen afgedicht.
GARANTIE: 3 jaar beperkte omruilgarantie.