OptiMate USB O-110
MSRP €12.90
USB Y-splitter, met weerbestendig verbindingssysteem
Splits tot 4200mA aan USB-laadstroom – Snel opladen mogelijk van twee apparaten! !
Weerbestendige USB-laadpoort gemakkelijk vast te maken aan stuur, steun of zelfs rem- / koppelingskabel – Creëer laadpoorten overal op uw powersport voertuig. 
Past bij OptiMate USB O-100, O-105, O-115 of O-108 voor het creëren van een weerbestendige afdichting – Laad overal indien gecombineerd met OptiMate USB! 

Meer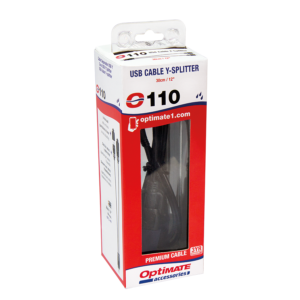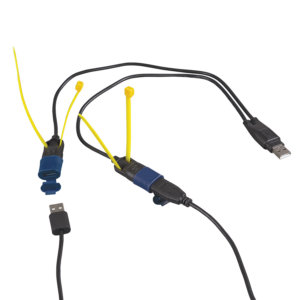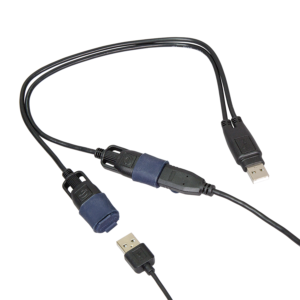 Video
Binnenkort beschikbaar
Bekijk ons YouTube-kanaal voor al onze video's
Koop
MSRP = Adviesprijs. Prijs in EUR en GBP is inclusief 20% btw. Btw in uw regio kan verschillen. Prijs in USD en CAD is exclusief omzetbelasting.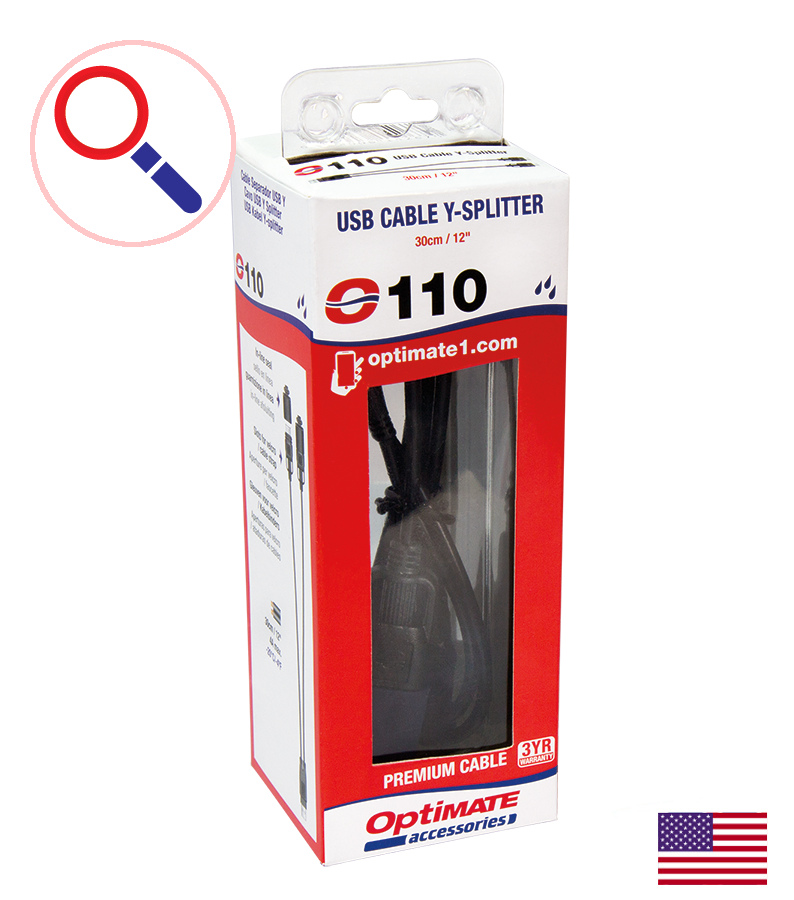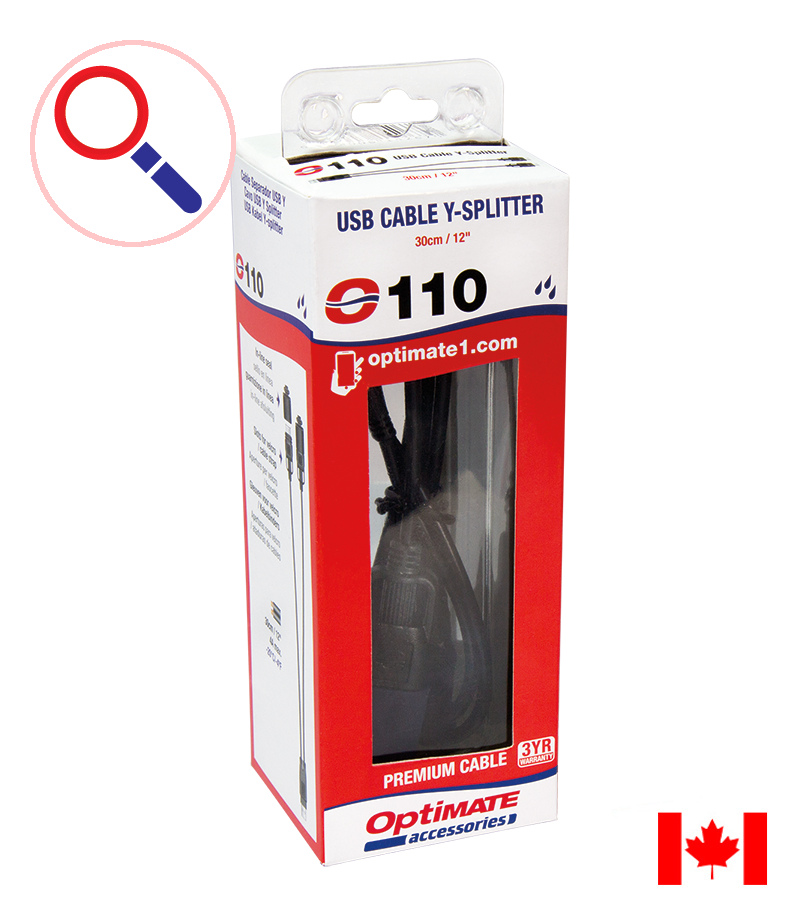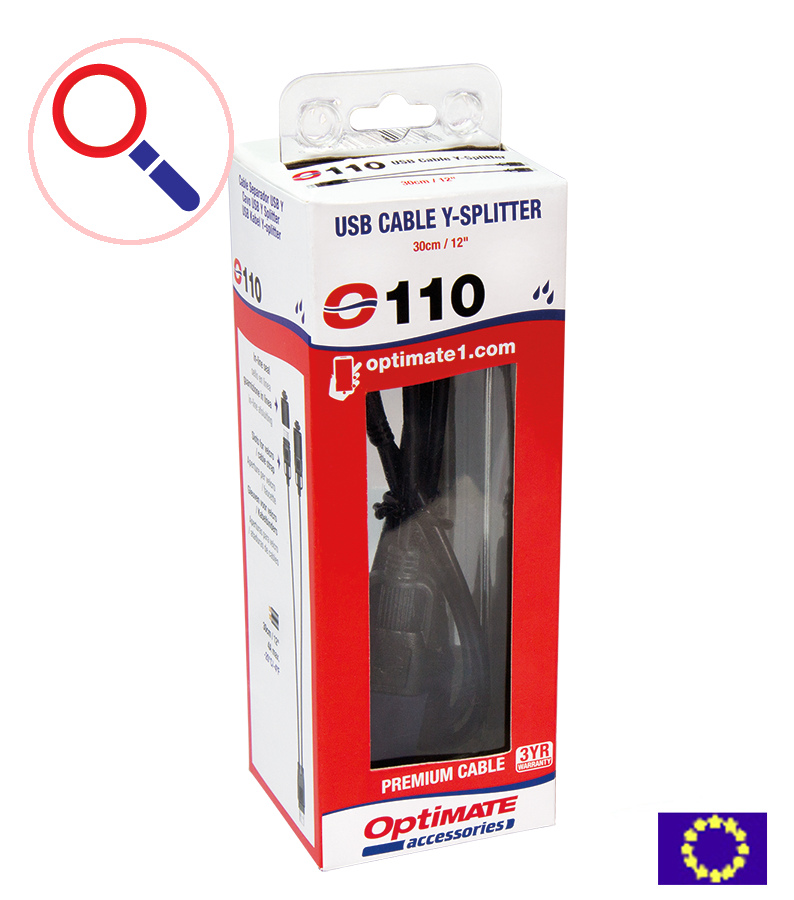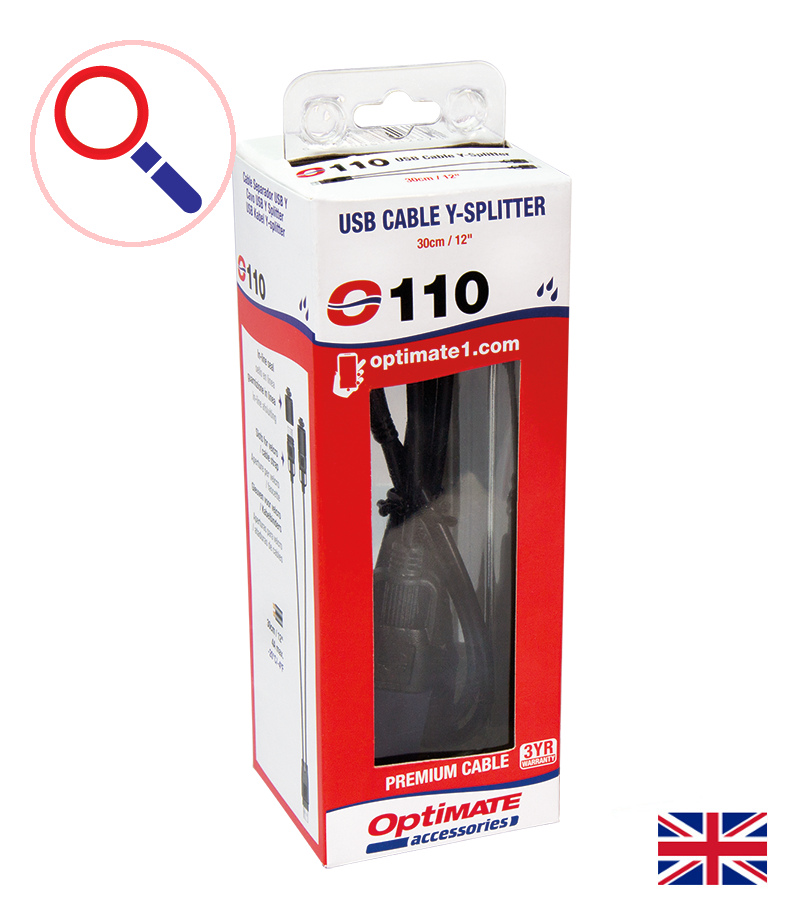 Specificaties
Verdeel de stroom van uw USBlader naar twee zelfstandige 2A-uitgangen.
LENGTE: 12″ / 30cm
CONNECTOR (INPUT): 1x USB
CONNECTOR (OUTPUT): 2x USB
WERKING: Iedere uitgang levert maximaal 4A.
GEBRUIK: Lage temperatuur, kabel blijft flexibel onder extreem lage temperaturen.
STYLE: In-line afdichting OptiMate USB-kabelverbinding met ingebouwde afdichtingen.
WARRANTY: 3-year limited replacement warranty