OptiMate 6 Select
MSRP $129.89
9-step 12V 5A sealed battery saving charger & maintainer
Select 14.4V or 14.7V to match the specified charge voltage for your 12V battery, then connect to battery and the charger does the rest.
Automatically charge, test and maintain any size 12V AGM, GEL, EFB or STD starter or deep cycle battery in any temperature – Voltage adjusted higher when colder, lower when hotter!
Ampmatic charge control adjusts current to match battery size – Small battery gets less, large battery gets more!
Saves 'dead flat' sulphated batteries from as low as 0.5V – The most advanced recovery program!
OptiMate's 24-7 smart maintenance guarantees more battery power, longer battery life!
13.6V 4 Amp DC / Power Supply constant power mode for vehicle diagnostics and troubleshooting.
Available models: All OptiMate battery chargers listed below accept global input of 100-240Vac 50-60Hz, only the power plug TYPE is different to comply with national / regional electrical safety laws.
Options
Similar models with different features.
BUY
MSRP = Manufacturer Recommended Retail Pricing. Price in EURO and GBP include VAT of 20%. VAT in your region may differ. Price in USD and CAD do not include sales tax.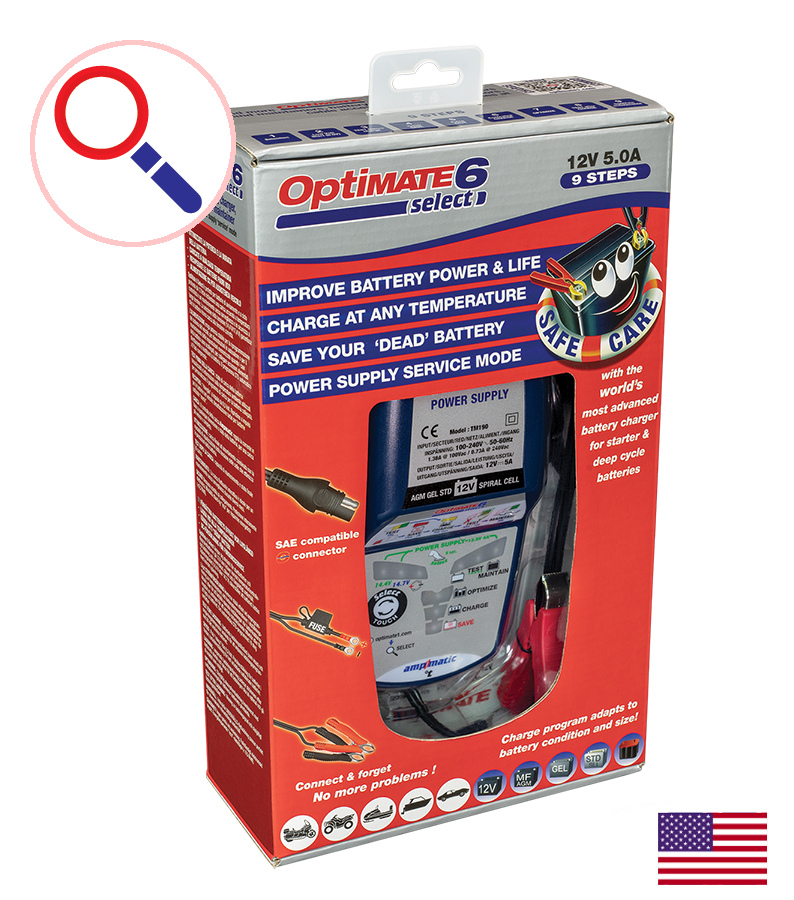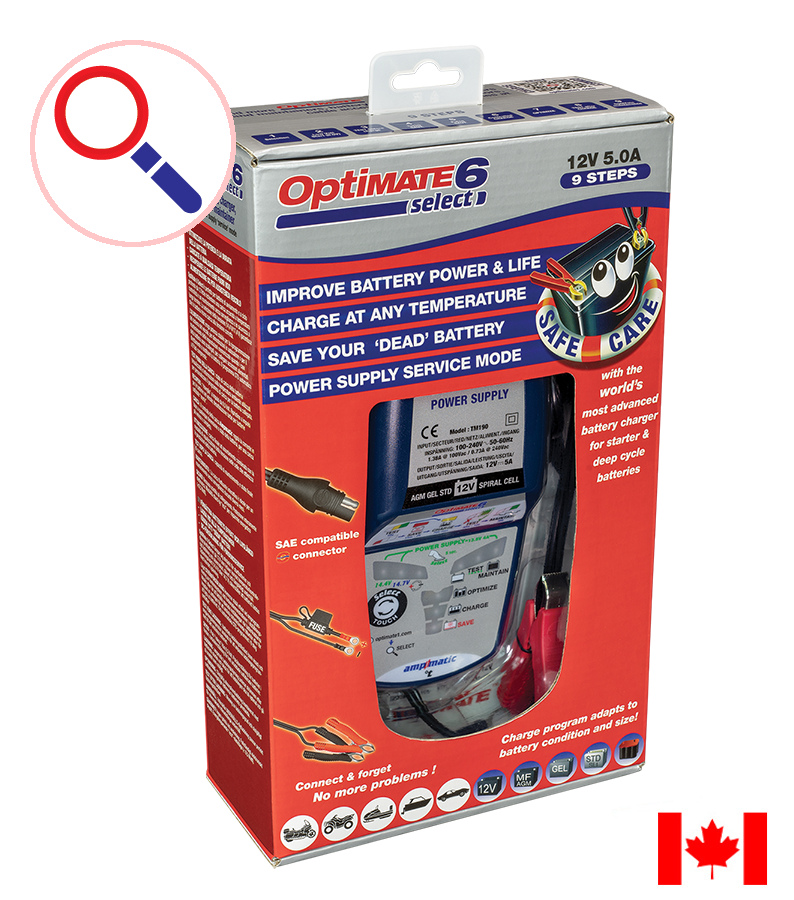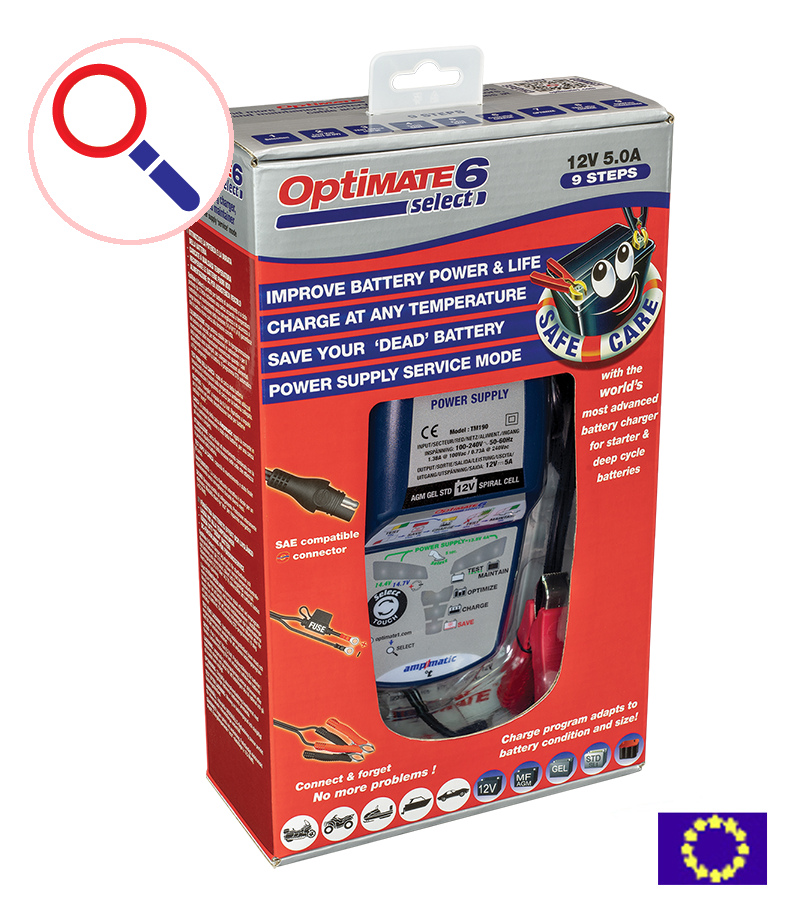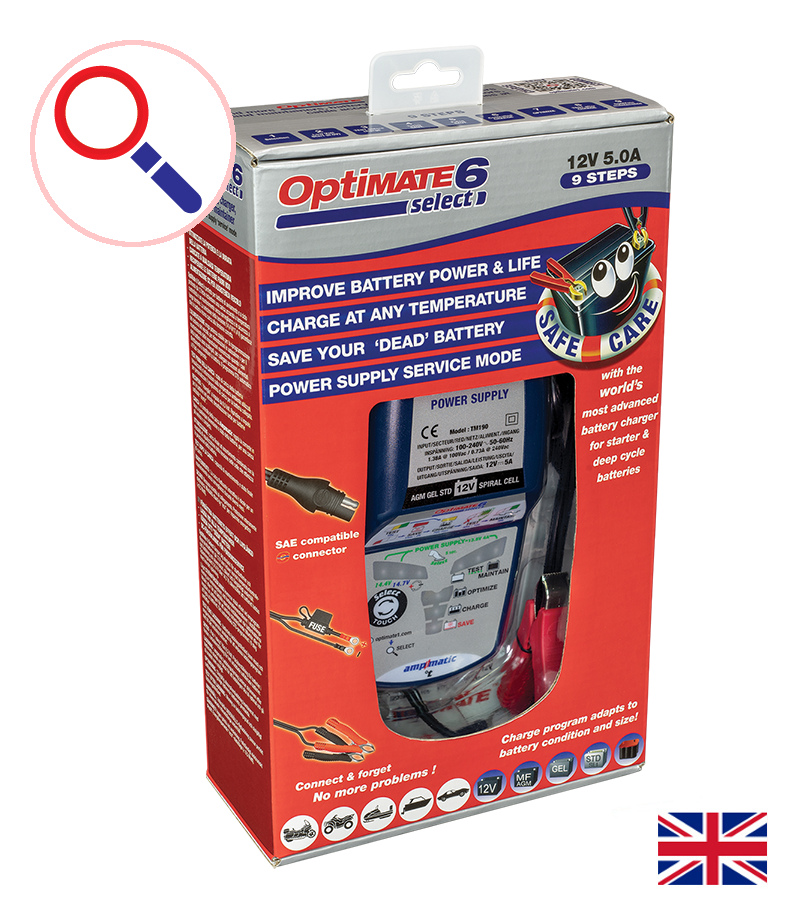 Specifications
IDEAL FOR: AGM, GEL & STD 12V batteries from 3 – 240Ah.
CHARGING AMPS: 5A (Ampmatic current)
CHARGING VOLTS: nominal: 12V range: 0.5V – 14.7V
OPERATION:  Selectable
Steps: 9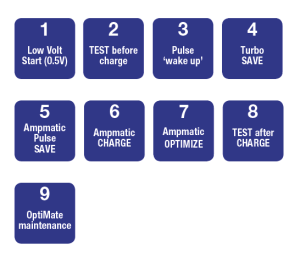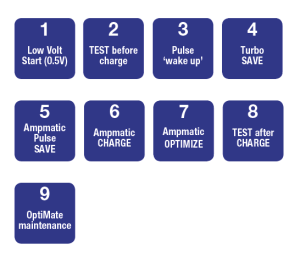 FEATURES: POWER SUPPLY mode delivers stable power for vehicle system reprogramming, show room vehicle demo or retaining memorised settings when battery cables are disconnected to fit powered accessories or replace the battery.
USE: Indoor / Outdoor  (lowest temperature: -40°F / -40°C).
INPUT: Global (100-240V 50-60Hz), high efficiency (CEC listed).
STYLE: Weatherproof case with wall mounts, with 6ft / 180cm AC supply lead and 6ft / 180cm charge lead ending in SAE connector.
SAVE : Low Volt Start of 0.5V + 2-step desulphation recovery.
SAFE: No risk of overcharging. Totally safe for vehicle electronics. Sparks suppressed. Safe for long-term battery maintenance. Automatic shut-down if short-circuited or battery disconnected.
INCLUDED: Weatherproof battery lead & battery clip set.
WARRANTY: 3-year limited replacement warranty.