OptiMate CABLE O-01
MSRP $12.95
Sized for powersport batteries
–
Ring terminals fit standard M6 (1/4") bolts on motorcycle, ATV, UTV & PWC batteries.

Designed for tight spaces
–
ring terminal design allows positioning out of the way.

Protected SAE connector
–
rubber cap and sheath prevent water / dirt ingress & zip-tie slits for 'out of harm's way' securement.

Adaptable dual ring technology
–
Ring terminal can adapt to fit M8 (5/16") bolt on battery terminals of large UTVs or small cars.

Premium specifications
–
50cm (20") length, 15A fuse, -40° rated cable, 5A (7A max) current rating, standard SAE charge connector.

MORE FEATURES:

Additional green cap to identify lithium battery. The weatherproof cap protects the SAE connection against dirt and water.

Thicker insulation for better protection.

Current rating: 5A ave. / 7A max.

Rated for low T° and outdoor use.
Video
More
Easy install, easy to charge and maintain! Included with every charger.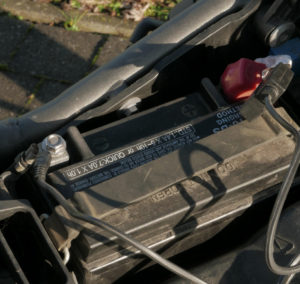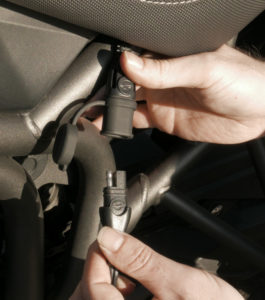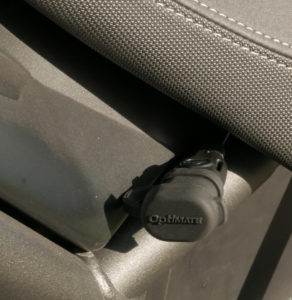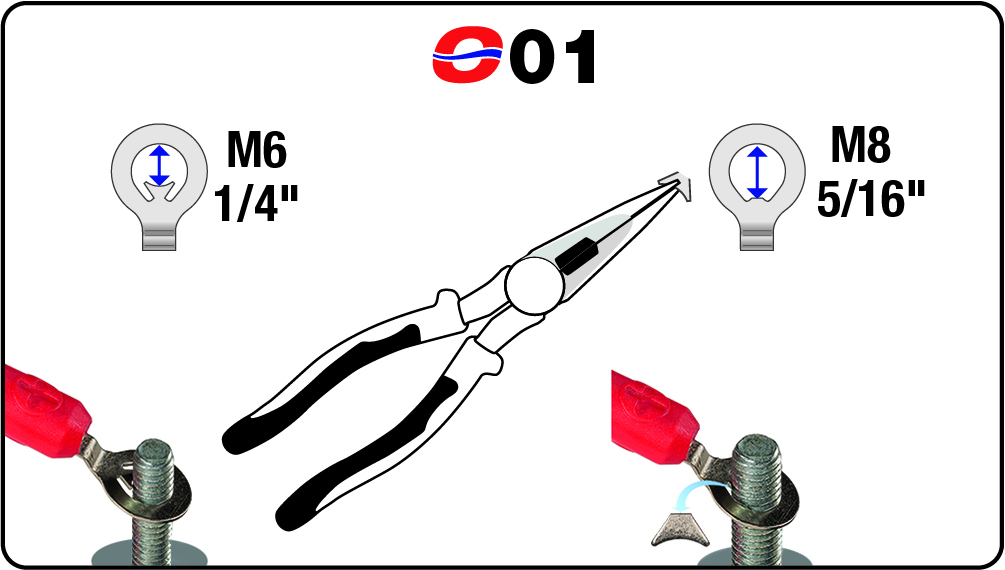 BUY
MSRP = Manufacturer Recommended Retail Pricing is displayed above. (Currency selector > top right).
Price in EURO and GBP include VAT of 20%. VAT in your region may differ. Price in USD and CAD do not include sales tax.
TecMate do not sell product directly to the consumer. Find your nearest retailer by selecting the most appropriate flag, or use suggested search term. 
Product group: OptiMate Cable.    SKU: O-01
Search: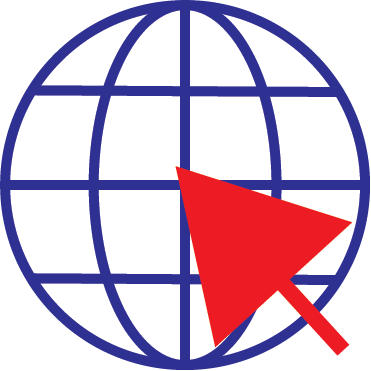 optimate+CABLE+O-01
Specifications
Premium quick connect permanent battery lead for power sport batteries, with weather protected connection system and cable.
LENGTH: 20″/50cm
CONNECTORS: 1/4″ (M6) / 5/16" (M8) Ringlets to SAE
CABLE RATING: 18AWG / 0.82mm2 SPT-2W
FUSE: 15 Amp
USE: -40°C/-40°F very low temperature, remains flexible at 'below freezing' temperatures.
STYLE: Rubber sealing cap & shroud for OptiMate heavy duty SAE connector.
WARRANTY: 3-year limited replacement warranty