OptiMate CABLE O-30
MSRP $16.95
Tank bag / hard case power entry

Weatherproof SAE to SAE electrical pass through
–
'crosshair' power entry.

A DC2.5mm to SAE adapter included.
Connector fits a Ø 9/16″ / 14mm hole found on most tankbags

– Custom seal for ROUND and OVAL power entries.

Included Low profile 90° angled entry.
MORE FEATURES:

Rubber in-line seal protects SAE connection.

Rated for low °t and outdoor use.

Thicker insulation for better protection.

Current rating: 5A ave. / 7A max.
Video
More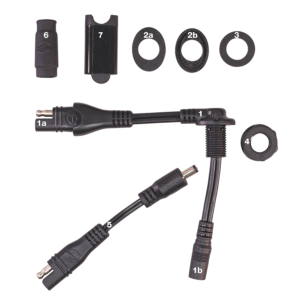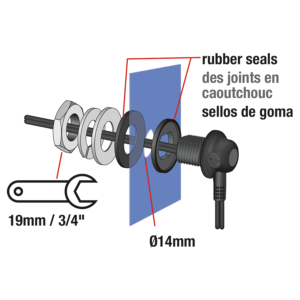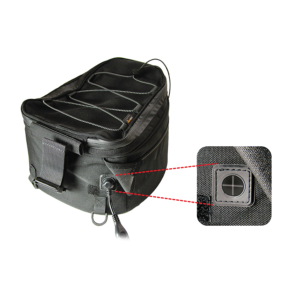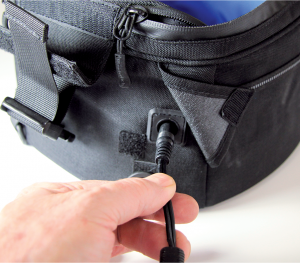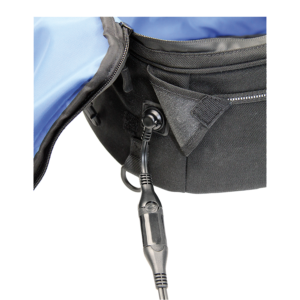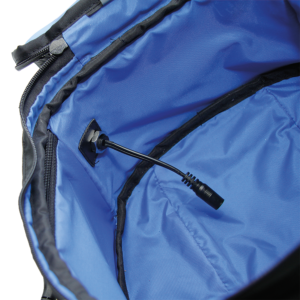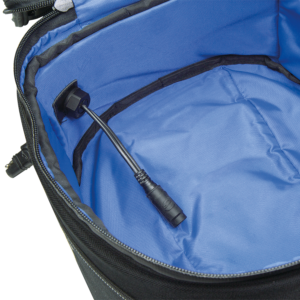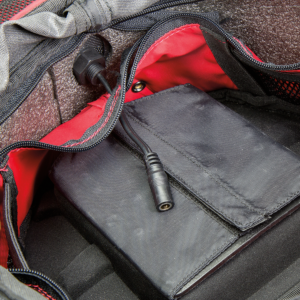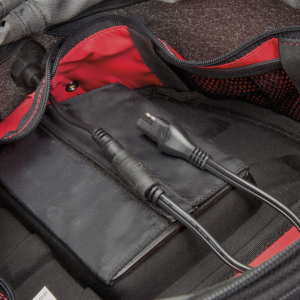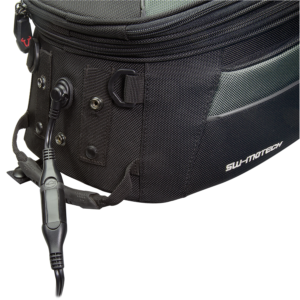 BUY
MSRP = Manufacturer Recommended Retail Pricing. Price in EURO and GBP include VAT of 20%. VAT in your region may differ. Price in USD and CAD do not include sales tax.
Specifications
Electrify your tank or handlebar bag with 'crosshair' power entry, or hard luggage; create a low profile weatherproof SAE to SAE electrical pass through.
Fitment is easy, cut a Ø 9/16″ / 14mm hole through the dedicated 'crosshair' power entry on your premium soft tank/ handlebar bag or drill through hard wall on the pannier, to accept the threaded M14 barrel and nut. Custom seals are provided for ROUND (Wunderlich) and OVAL (SW Motech) soft bag 'crosshair' power entries, and hard pannier wall. A DC2.5mm to SAE adapter completes the installation.
LENGTH: 12″/30cm
CONNECTORS: SAE to SAE
CABLE RATING: 18AWG (0.82mm2) SPT-2W
USE: -40°C/-40°F very low temperature, cable remains flexible in 'below freezing' temperatures.
STYLE: Includes in-line rubber seal for OptiMATE heavy duty SAE connector.
WARRANTY: 3-year limited replacement warranty