OptiMate CABLE O-43
MSRP $16.95
Extender, 10 Amp, 180cm / 6ft.

Length = 180cm / 72″
Rated for 10 Amp continuous use.
Improved conductivity with GOLD coated contacts.
MORE FEATURES:

Rubber in-line seal protects SAE connection.

Rated for low °t and outdoor use.

Thicker insulation for better protection.

Current rating: 10A ave. / 13A max.
More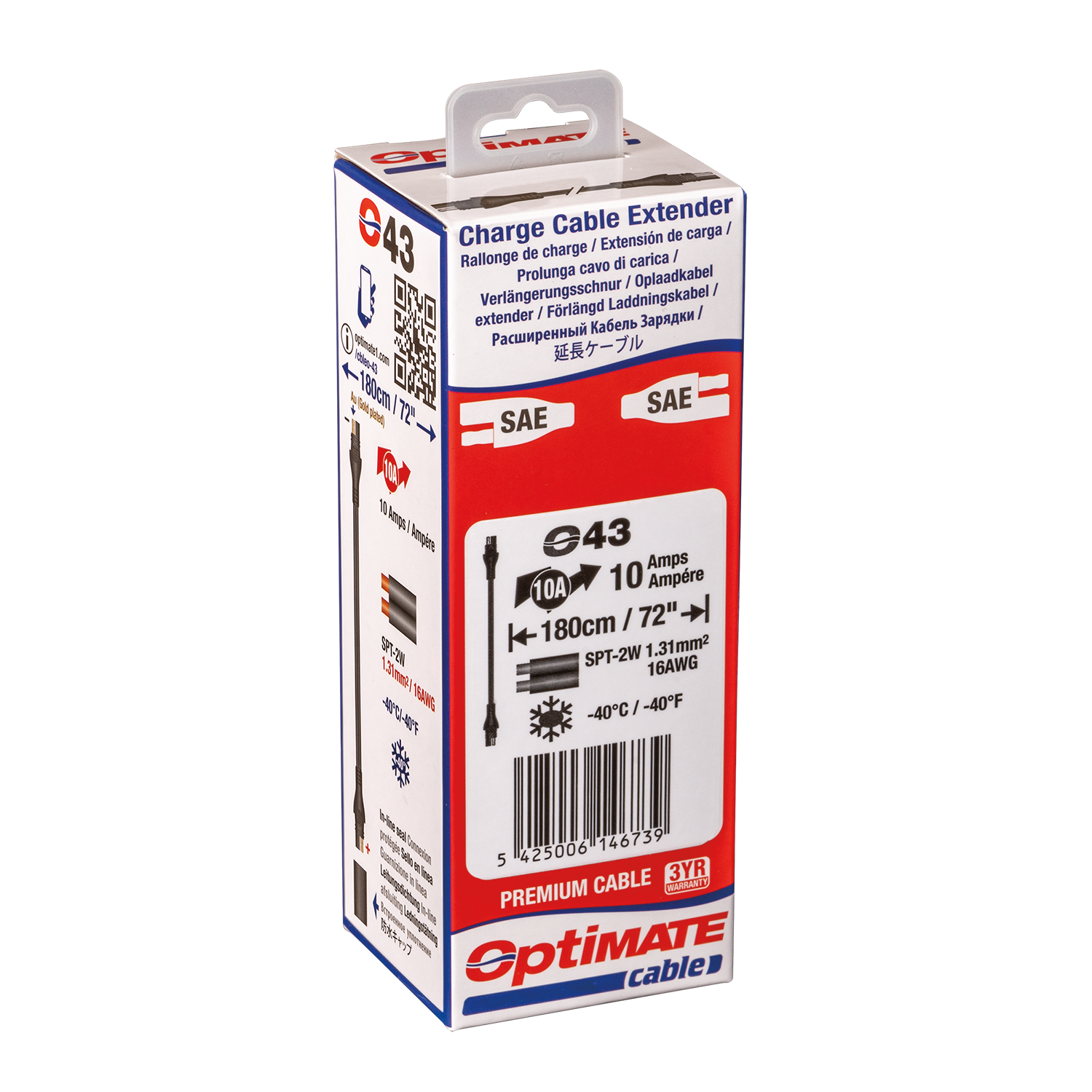 Video
BUY
MSRP = Manufacturer Recommended Retail Pricing is displayed above. (Currency selector > top right).
Price in EURO and GBP include VAT of 20%. VAT in your region may differ. Price in USD and CAD do not include sales tax.
TecMate do not sell product directly to the consumer. Find your nearest retailer by selecting the appropriate model below.
Specifications
10 Amp charger lead extender with weather/dirt protected SAE connection system.
LENGTH: 6ft/180cm
CONNECTORS:  SAE to SAE
CABLE RATING: 16AWG (1.31mm2) SPT2-W
USE: -40°C/-40°F low temperature use
STYLE: Includes in-line rubber seal for OptiMATE heavy duty SAE connector.
WARRANTY: 3-year limited replacement warranty