OptiMate Lithium LFP Select
MSRP $181.95
LITHIUM series: 10-step 12.8V 9.5A / 16V 7.5A battery-saving charger and maintainer
Select charge voltage of 12.8V for 4s Lithium batteries or 16V for 5s Lithium batteries –
Selection remains in memory even if AC power is lost.

OptiMate Lithium Select is the advanced 'PRO' battery charger for the 12.8V & 16V LiFePO4 / LFP lithium battery in your performance / race motorcycles, cars or craft

– The ultimate Lithium charger for the track!

Power reset rapidly re-energizes the battery

.

Fully automatic multi-step program brings the battery safely to full charge –
Connect to the battery and OptiMate Lithium Select does the rest, no supervision required!

MORE FEATURES:

For Li-Ion 12.8V / 13.2V power sport battery types made with LiFePO4 / LFP technology.

Automatically adjusts current to match battery size and condition.

Safe to leave connected. Full electronic protection.

Maintains battery at full charge and good health.

Low voltage recovery from as low as 0.5V.

Tests battery state of health.

Warns when battery damage is detected.

Energy saving technology.
√ Stand-by power less than 0.5W.
√ Efficient 24-7 battery maintenance.

Weatherproof. Rated for use down to -40°C / -40°F.
Video
More
Includes 2 battery connection cable accessories
  1. Battery lead (replacement SKU O-11) – fits to battery in your vehicle for convenient 'quick-connect' charging access.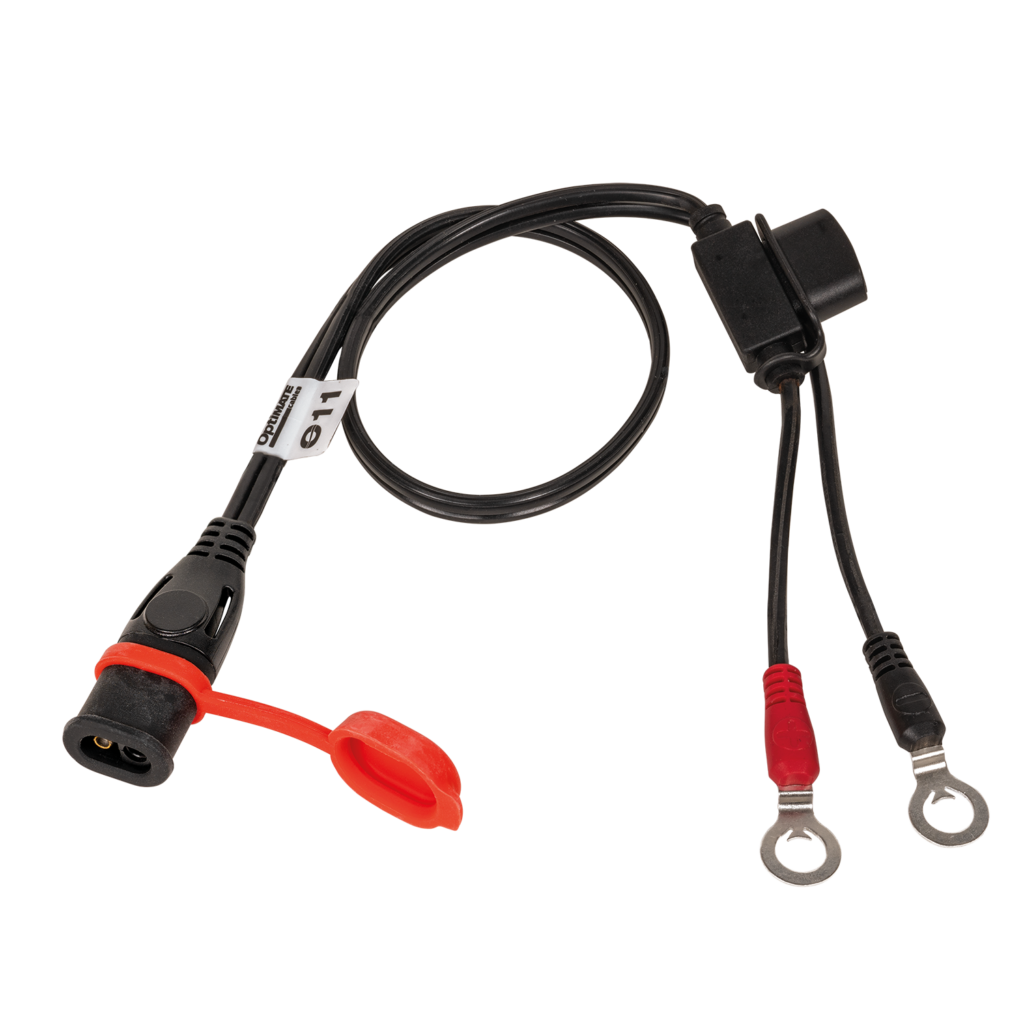 Adjustable: Fits two bolt sizes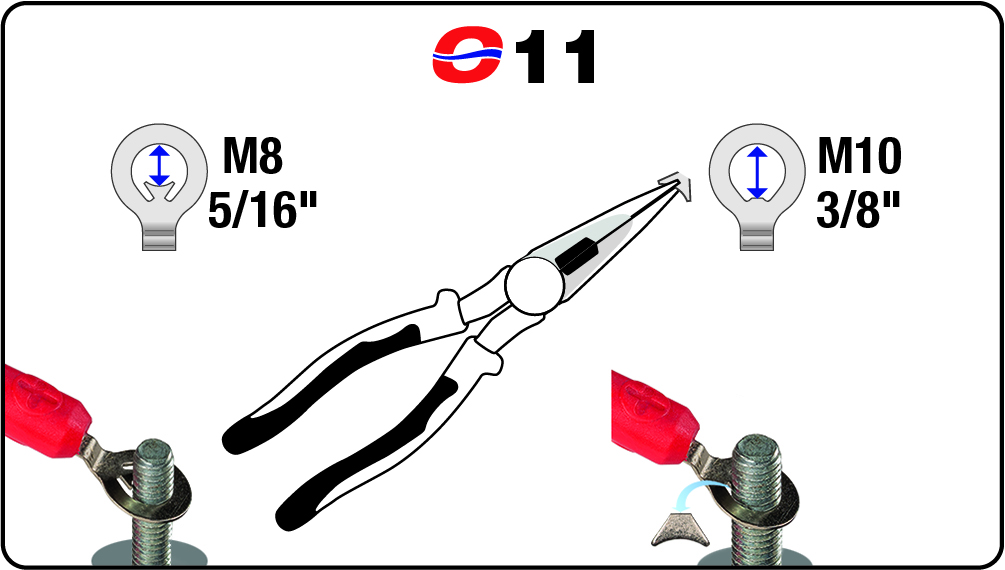 2. Battery clips (replacement SKU O-04) –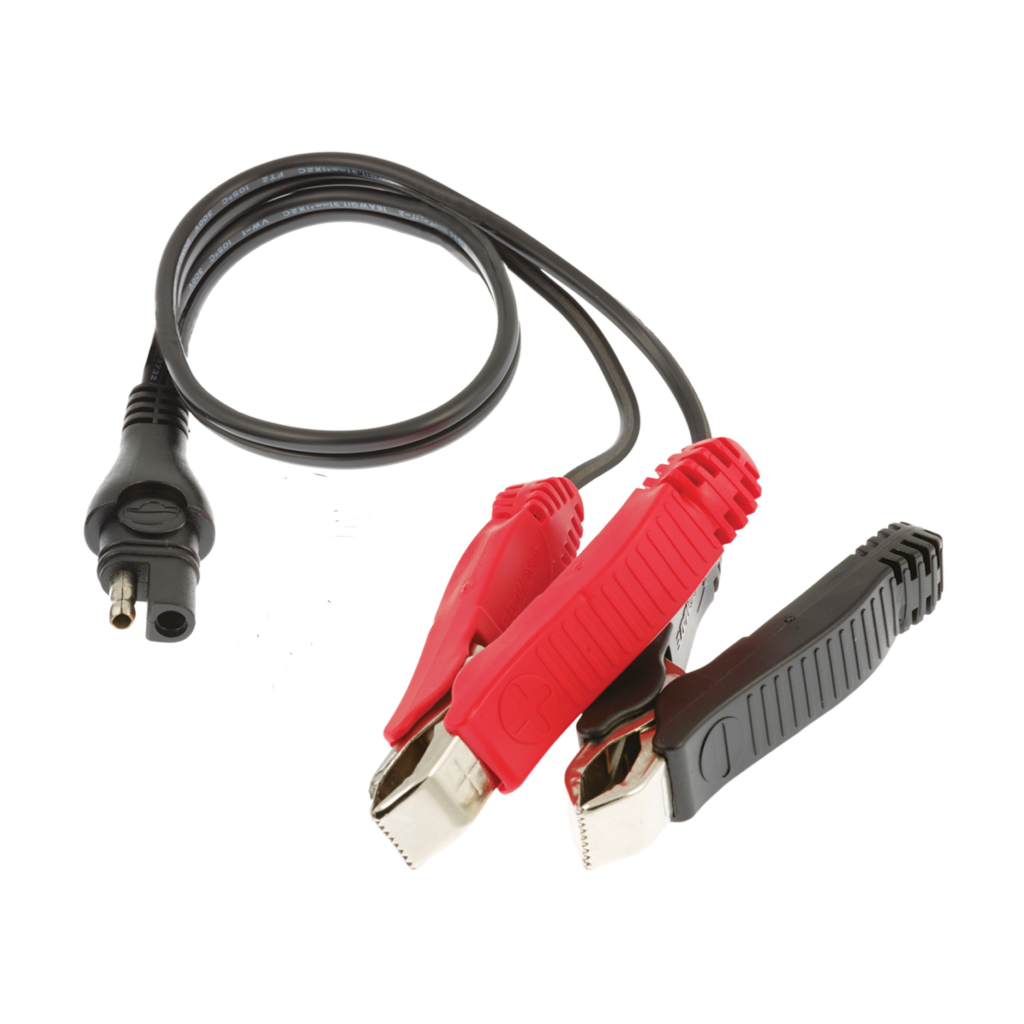 In store packaging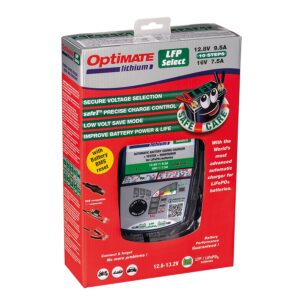 Models
Available models are listed below. 
All OptiMate battery chargers listed below accept global input of 100-240Vac 50-60Hz, only the power plug TYPE is different to comply with national / regional electrical safety laws.
TYPE A – Canada / United States of America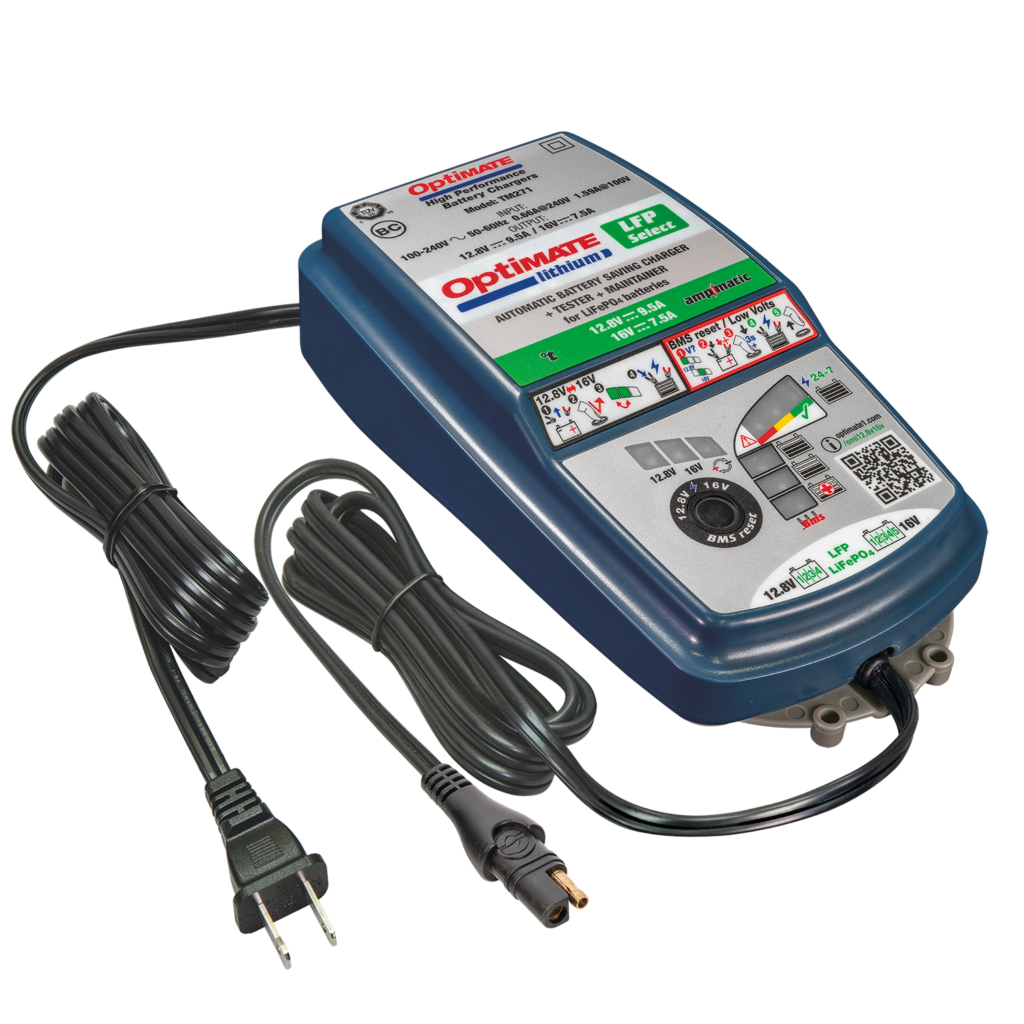 TYPE C – Europe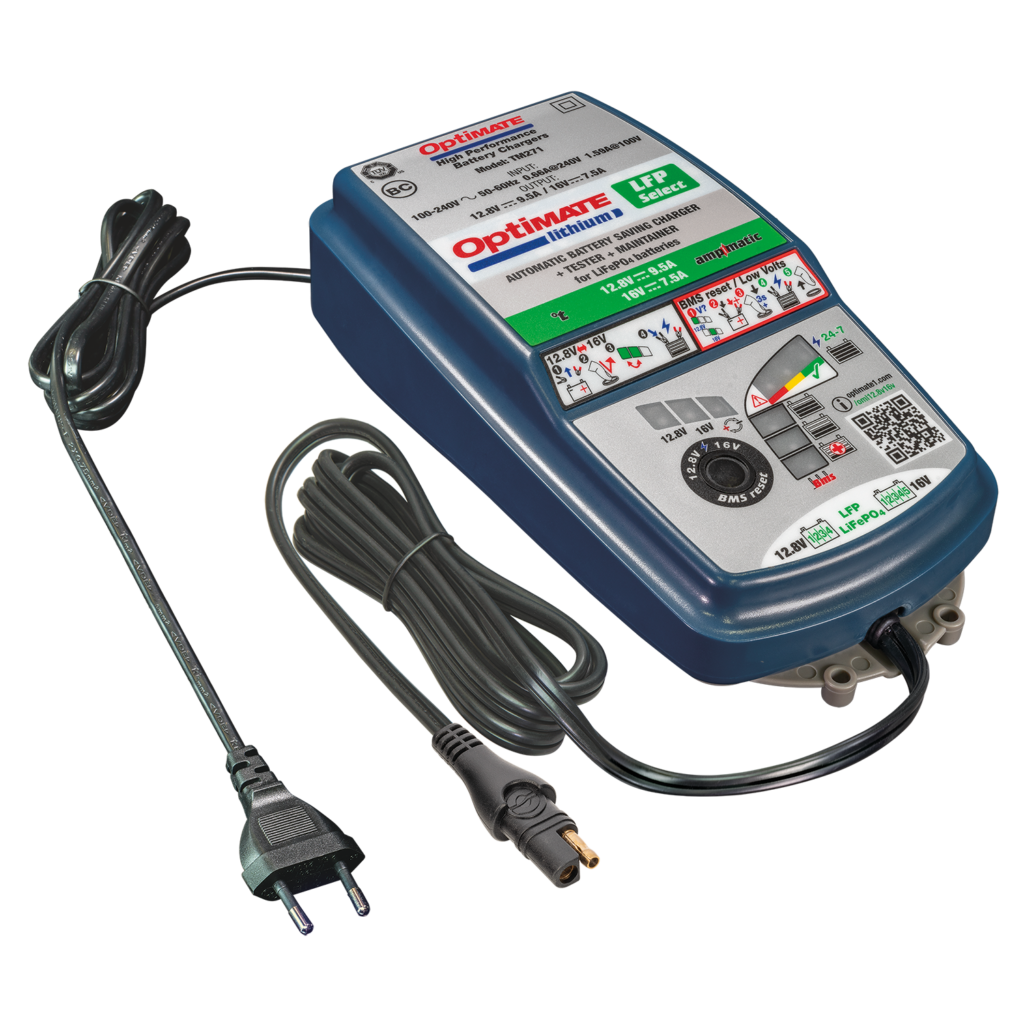 TYPE G – United Kingdom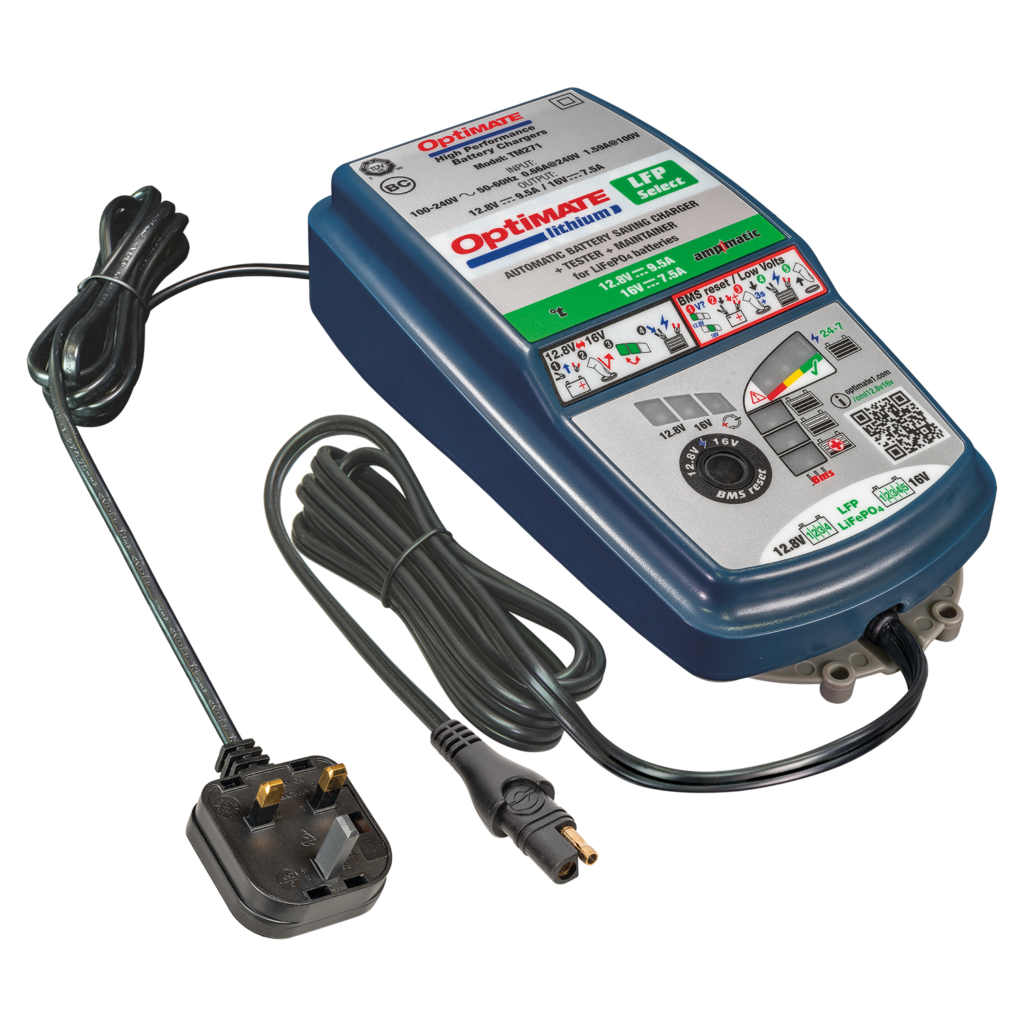 BUY
MSRP = Manufacturer Recommended Retail Pricing is displayed above. (Currency selector > top right).
Price in EURO and GBP include VAT of 20%. VAT in your region may differ. Price in USD and CAD do not include sales tax.
TecMate do not sell product directly to the consumer. Find your nearest retailer by selecting the appropriate model below.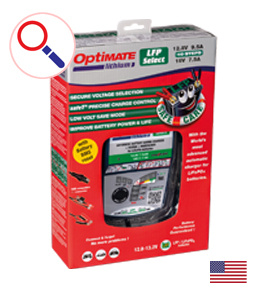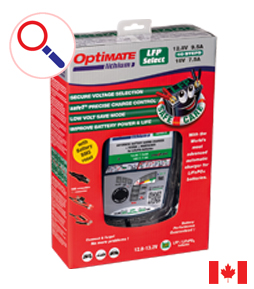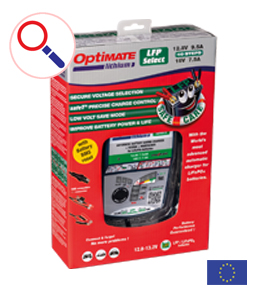 Specifications
IDEAL FOR: Lithium (LiFePO4) 12.8/13.2V and 16V batteries from 3 – 120Ah
CHARGING AMPS: 9.5A @ 12.8V - 13.2V / 7.5A @ 16V (Ampmatic Current)
CHARGING VOLTS: nominal: 12.8V - 13.2V range: 0.5V – 14.4V / nominal: 16V range: 0.5V – 18V
OPERATION:  Selection
Charge: 12.8 - 13.2V / Charge: 16V
BMS wake-up
STEPS: 10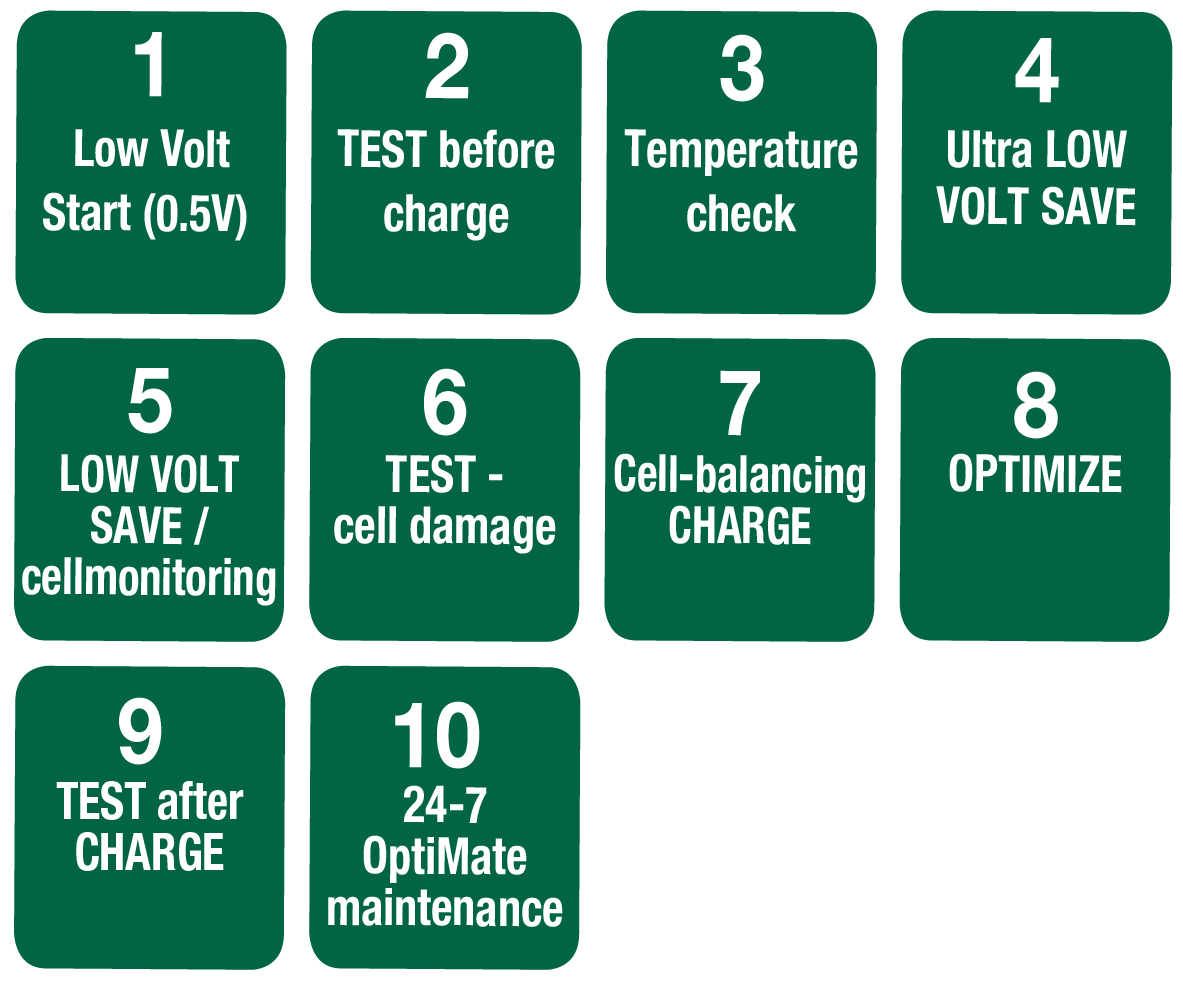 FEATURES: Perfect for charging of a high performance 12.8V @ 9.5A and 16V @ 7.5A LiFePO4 / LFP battery sized from 2.5 to 120 Amp-hour.
USE: Indoor / Outdoor (lowest temperature: -40°F / -40°C).
INPUT: Global (100-240V 50-60Hz), high efficiency (CEC listed).
STYLE: Weatherproof case with wall mounts, with 6ft / 180cm AC supply lead and 6ft / 180cm charge lead ending in SAE connector.
SAVE : Low Volt Start of 0.5V + 3 step low volt save & test.
SAFE: No risk of overcharging. Totally safe for vehicle electronics. Sparks suppressed. Safe for long-term battery maintenance. Automatic shut-down if short-circuited or battery disconnected.
INCLUDED: weatherproof battery lead & battery clip set.
WARRANTY: 3-year limited replacement warranty.