OptiMate Solar DUO 40W
MSRP $195.95
6-step 12V / 12.8V 3.33A sealed solar battery saving charger & maintainer
OptiMate Solar DUO 40W is the smart sun powered charger & maintainer for all '12V' batteries.

Ideal for batteries found in these vehicles.

The smart charge controller automatically adjusts charge according to battery type and condition –

OptiMate Solar DUO's smart control guarantees longer battery life and more battery power!

The controller's fully automatic multi-step program brings the battery safely to full charge –

Connect to the battery and OptiMate Solar DUO 40W does the rest, no supervision required!

MORE FEATURES:

For all 12V power sport battery types including lead-acid (Pb) > STD (with filler caps), AGM & GEL (sealed VRLA) ) and Li-Ion made with LiFePO4 / LFP technology.

Converts low solar energy to efficient pulse charge.

DAY: Charge & maintain. NIGHT: monitor charge level.

Safe to leave connected. Full electronic protection.

Saves your 'dead' battery from as low as 4V.

Displays battery state of charge.

Energy saving technology.
√ Efficient dual conversion.
√ Complete 24-7 maintenance.

Works in any weather!
MORE ABOUT SOLAR:
Video
More
INCLUDED: Weatherproof battery lead, standard battery clip set, 40W solar panel & OptiMate Solar DUO controller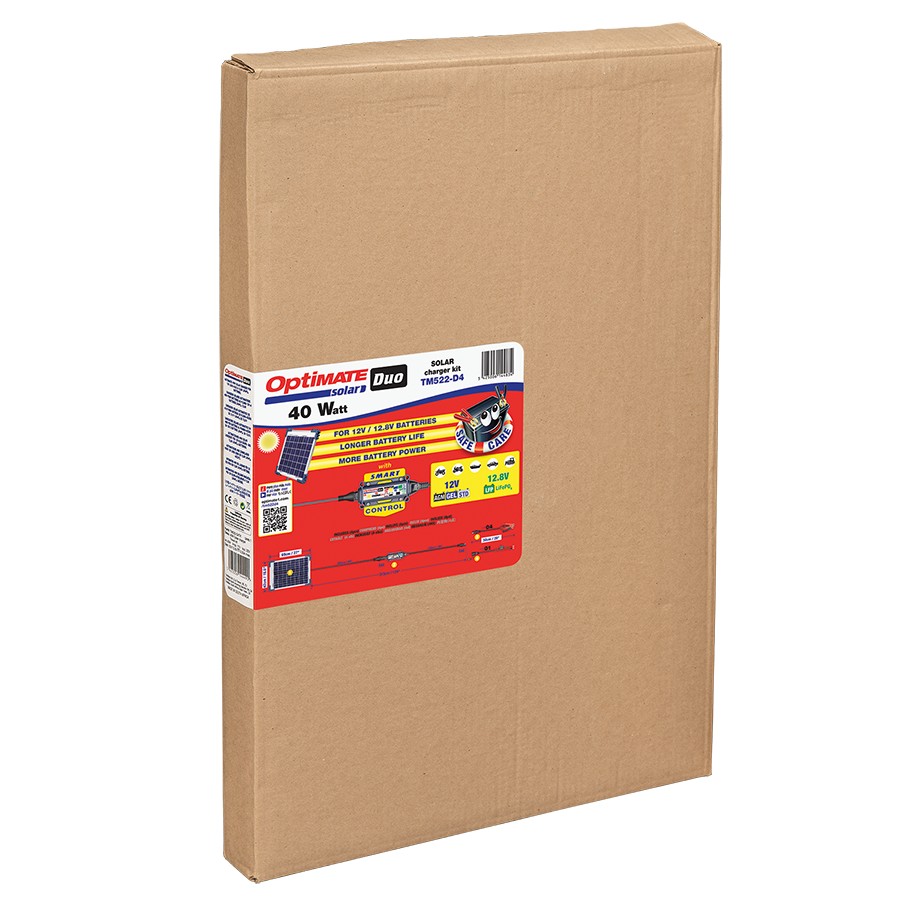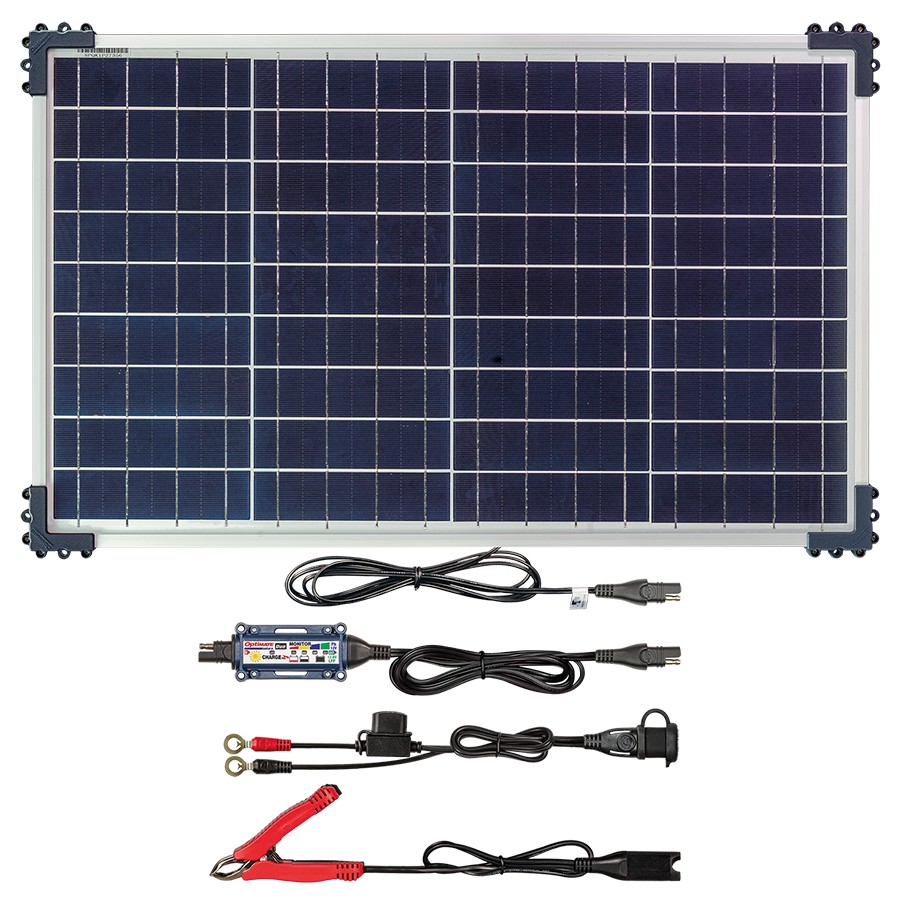 Connecting to battery with included accessories: