OptiMate USB O-113
MSRP $12.90
Universal Charge Cable USB i-8pin
Includes 2 x's Lightning cables – 40″/100cm and 12″/30cm !
Works with all apple devices 2012 <
Includes two velcro straps for storage and handling !
Industry standard durability – Built to last!
More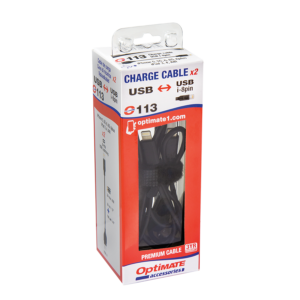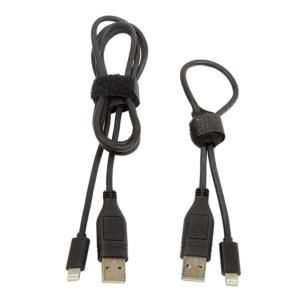 BUY
MSRP = Manufacturer Recommended Retail Pricing. Price in EURO and GBP include VAT of 20%. VAT in your region may differ. Price in USD and CAD do not include sales tax.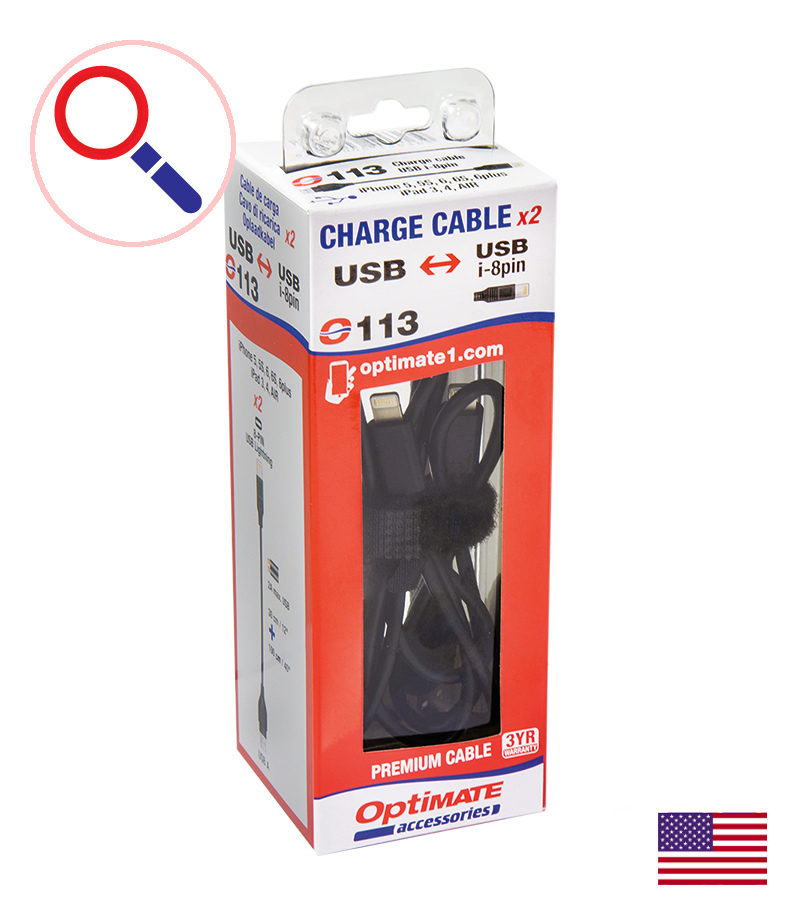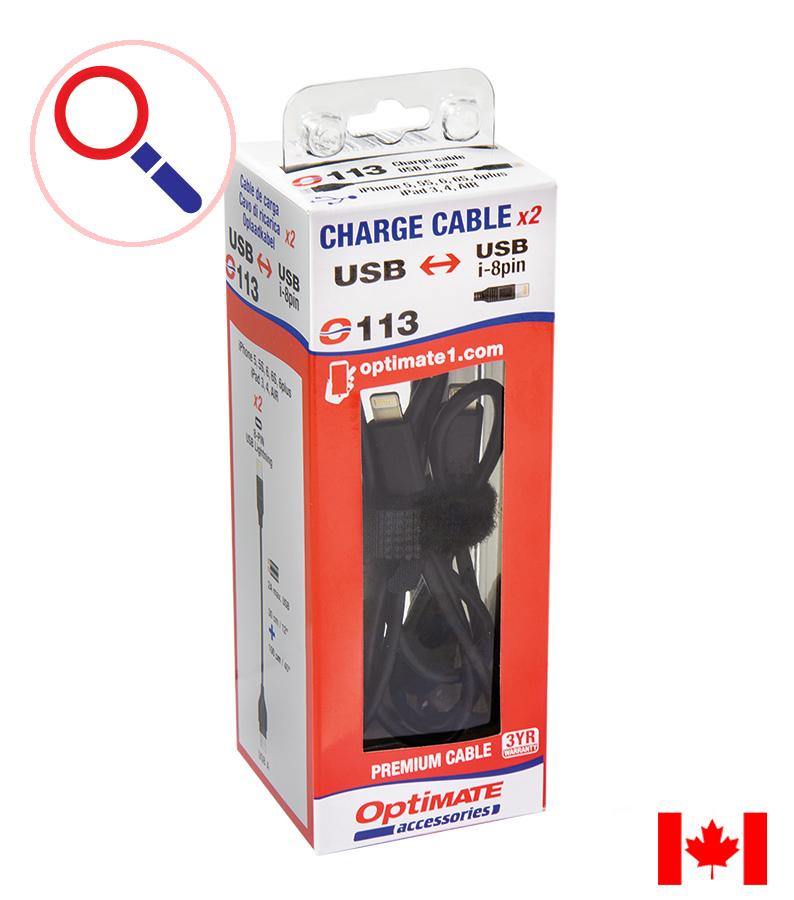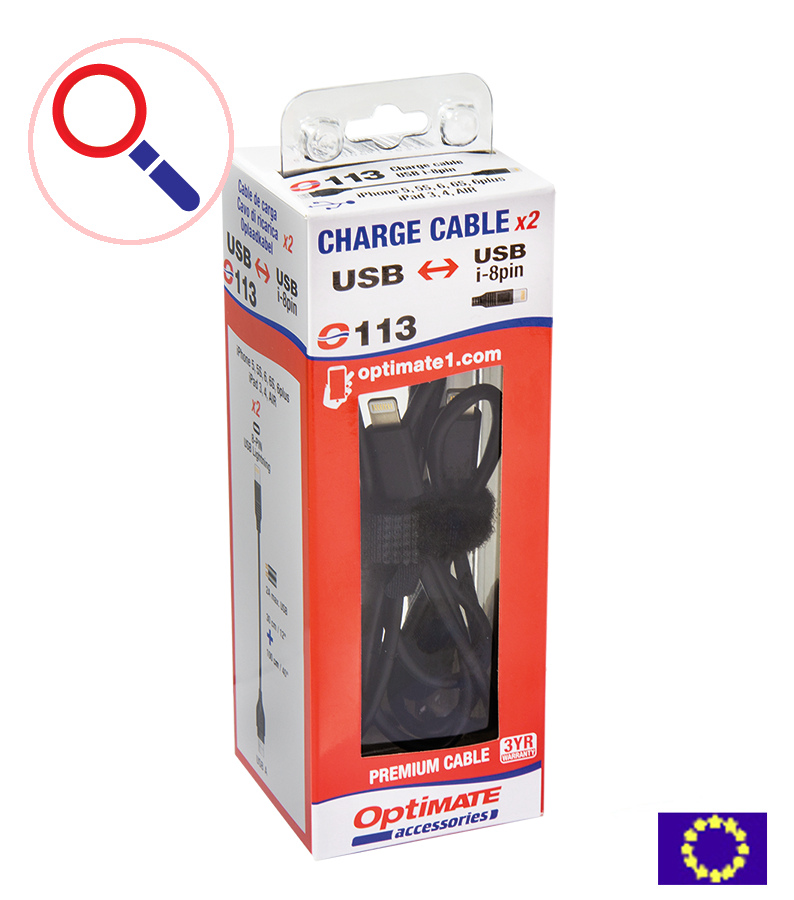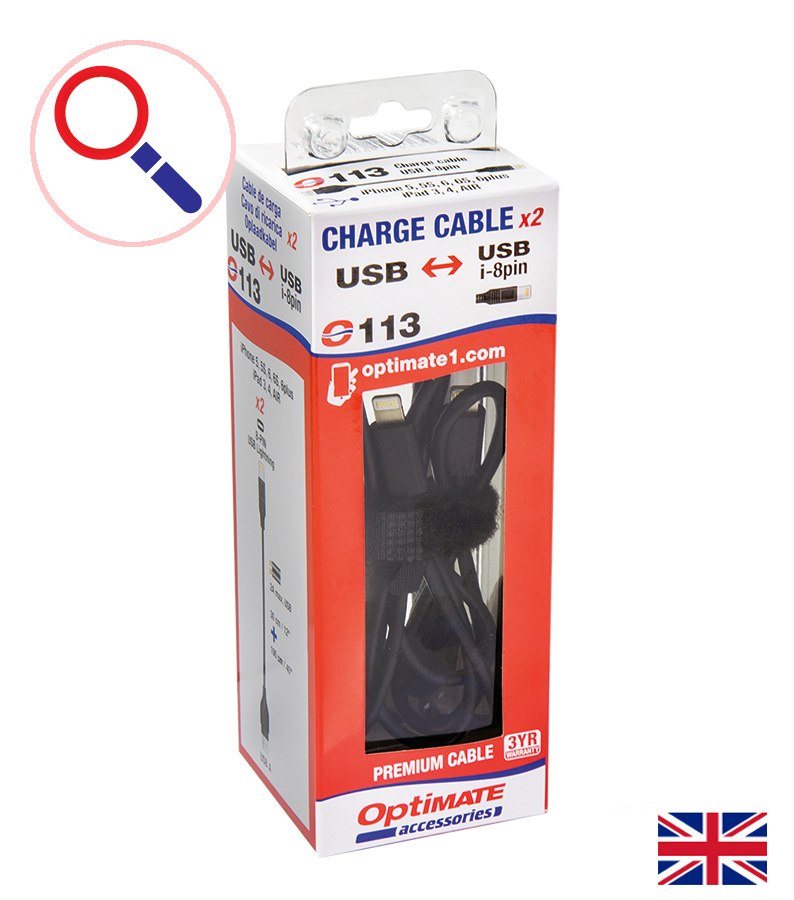 Specifications
Charge your iPhone 5, 6 or 7 and iPad 3, 4 or AIR with our Universal Charge Cable USB i-8pin. An additional short cable (30cm / 12″) makes on-board charging easier.