OptiMate 5 Start-Stop
MSRP €89.90
6-stappen 12V 4A gesloten accu besparende lader & druppellader
OptiMate 5 Start/Stop, de perfecte krachtige lader & druppellader voor uw auto, pick-up en uw Vtwin motor of 4 quad (ATV/ side by side) – 24-7 accuzorg voor medium tot grote 12V accu's! 
Laad, test en onderhoud uw 12V AGM, GEL, EFB of STD start- of deep cycle accu – Accuvermogen gegarandeerd! 
Krachtige lading levert 4A constante stroom – Laadt sneller, krijg dat voertuig eerder aan de praat!
Ideaal voor ECO vriendelijke auto's met start-stoptechnologie – 100% veilig voor gevoelige elektronica !

OptiMate's 24-7 slimme onderhoud garandeert meer accuvermogen, langere levensduur van de accu!
Beschikbare modellen: alle hieronder vermelde OptiMate-acculaders accepteren een wereldwijde input van 100 tot 240 VAC (50 tot 60 Hz), alleen het TYPE stekker is anders om te voldoen aan nationale/regionale wetten inzake elektrische veiligheid.
Opties
Vergelijkbare modellen met verschillende functies.
Koop
MSRP = Adviesprijs. Prijs in EUR en GBP is inclusief 20% btw. Btw in uw regio kan verschillen. Prijs in USD en CAD is exclusief omzetbelasting.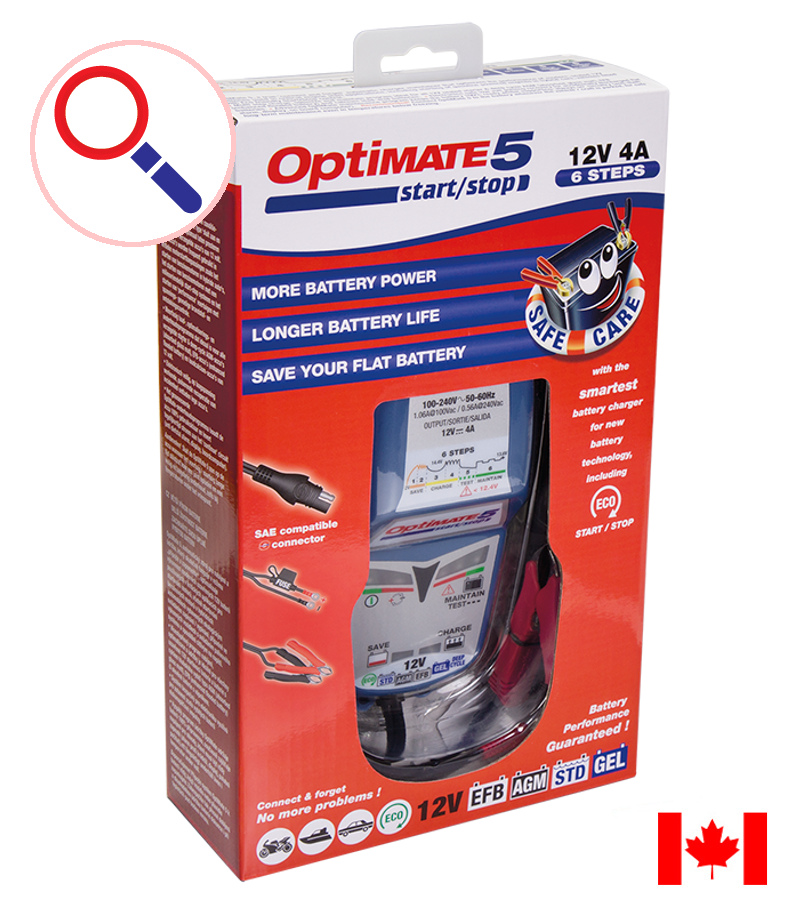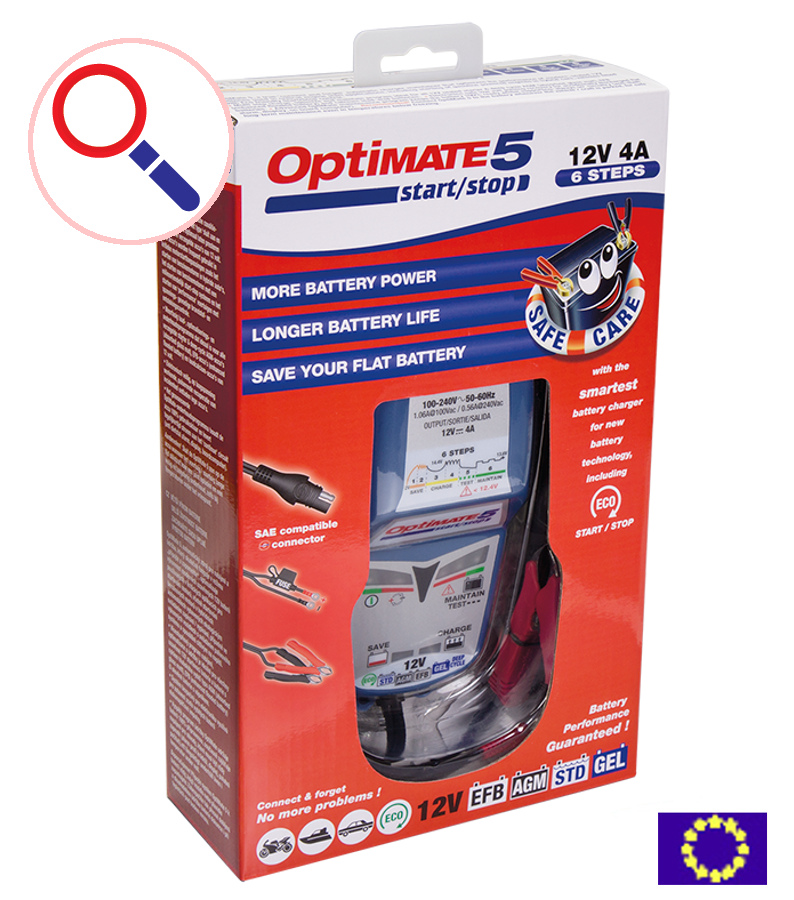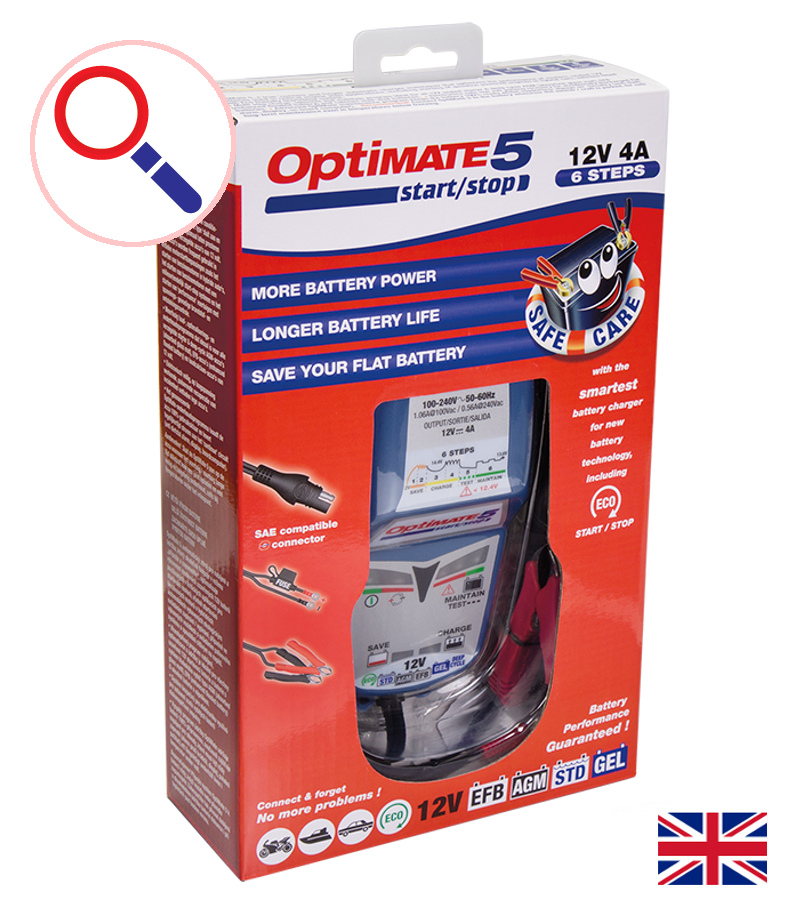 Specificaties
IDEAAL VOOR: STD-, AGM- en GEL-accu's van 12V tussen 15 – 192Ah
LAADSTROOM: 4A (constante stroom)
LAAD VOLTAGE: nominaal: 12V Werkgebied: 2V – 14.4V
WERKING:  Volledig automatisch
STAPPEN: 9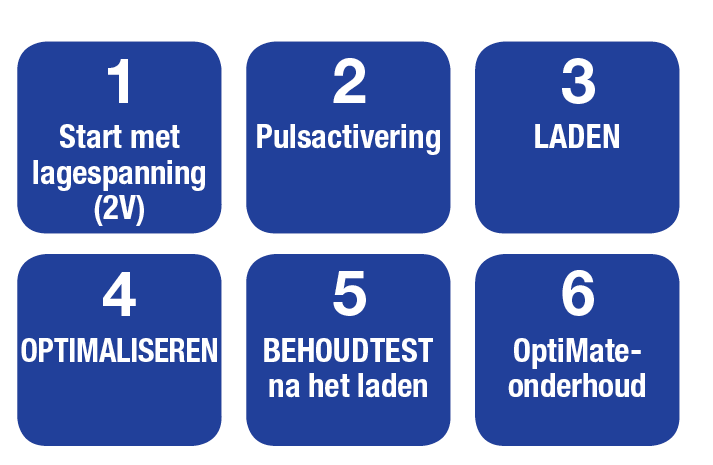 KENMERKEN: 
GEBRUIK: Binnen/buiten (laagste temperatuur: -4°F/ -20°C).
INGANGSSTROOM: Universeel (100-240V & 50-60Hz), hoog rendement (CEC-vermeld), volledig afgesloten.
UITVOERING: Weerbestendige behuizing met muurbevestigingen, een wisselstroomkabel van 6ft/180cm en laadkabels van 6ft/180cm met SAE-connectors als uiteinde.
HERSTELLEN: Start met lage spanning van 2V + éénfasige desulfatatie.
VEILIG: Geen risico op overladen. Geheel veilig voor voertuigelektronica. Vonken worden onderdrukt. Veilig accu-onderhoud voor de lange termijn. Automatische uitschakeling bij kortsluiting of wanneer accu wordt losgekoppeld.
INCLUSIEF: Weerbestendige accu-kabels & accu-klemmenset inbegrepen.
GARANTIE: 3 jaar beperkte vervangingsgarantie.